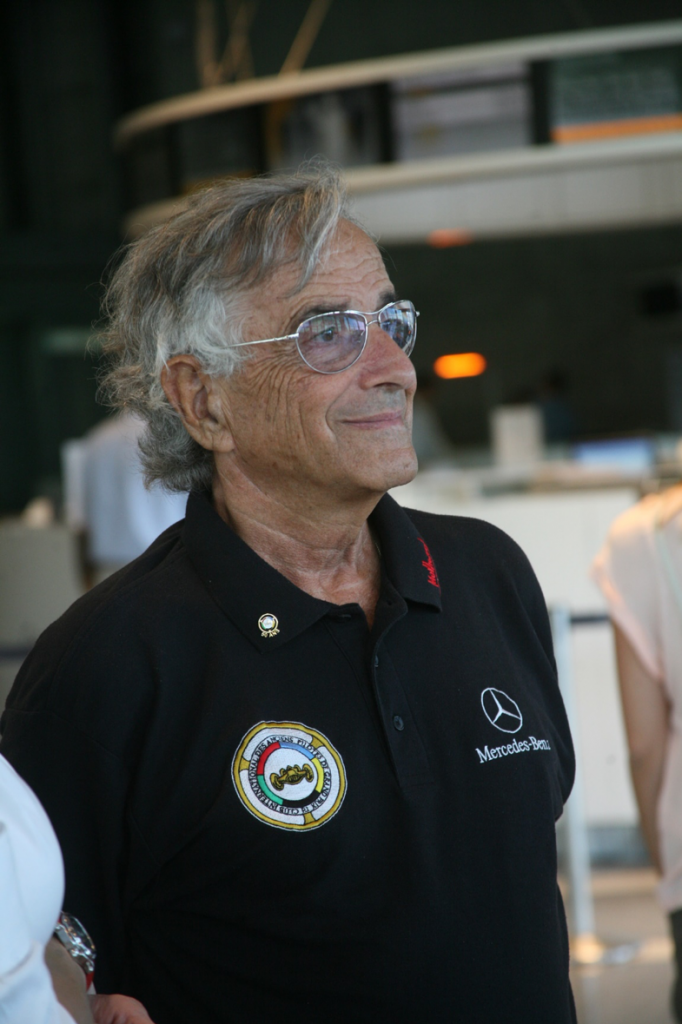 Emanuele Pirro, President of the Grand Prix Drivers Club and close friend of Nanni Galli writes :
Sad news for the Club and for the whole motorsport community. On October 12th our dear friend Nanni Galli died at the age of 79.
Nanni was a regular at the Club's events. it was a joy spending time with him and listening to his stories. He was born in Prato, near Florence and he always carried his sweet Tuscan accent when he talked.
Nanni took part to 20 Formula One Grand Prix but the thing I would like to remember him is his Alfa Romeo career. First with the GTA, when he formed a virtually unbeatable couple with Ignazio Giunti in the European Touring Car Championship and afterwards with Prototypes at the wheel of the famous 33/3. He raced this car in the Historic Championship until a couple of years ago.
He still holds the lap record at the "Circuito del Mugello Stradale"
I am very sad for his early departure and I would like to express my deepest condolences to his family both personally and on behalf of the whole Club.
Ciao Nanni,

Remembering Nanni
At the general assembly of the Grand Prix Drivers club at Imola earlier this year one familiar face was missing, Nanni Galli who, with his wife were regular attenders at GPDC meetings. Sadly he had been diagnosed with cancer and yet, Nanni, being Nanni was always cheerful and fun to be with. Now he has died and he will be sorely missed by all the members and everyone who ever met him.
Giovanni, Giuseppe, Gilberto Galli, to give him his full name, was born in Prato on October 2 1940 when war was being waged in Europe. The family were involved in textiles with their company based in Florence..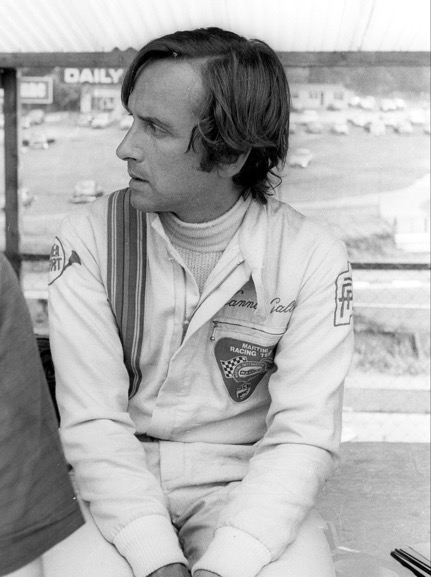 He did not follow the usual route into motor racing with the lower formulae and indeed was in his mid-twenties before he even started to race. The car he chose was a modest Mini-Cooper and as was the case with many young Italians from wealthy families he decided to race under a pseudonym " Nanni" and the name stuck so that during his racing career and afterwards he was always called Nanni.
In that first season he won all ten of his races in the Italian Touring Car Championship in 1965. Encouraged by this he moved up a class with an Alfa Romeo GTA and immediately became a star so it was no surprise when he was brought into a team of promising young Italian drivers who truly shaped and burnished Alfa Romeo's image in racing.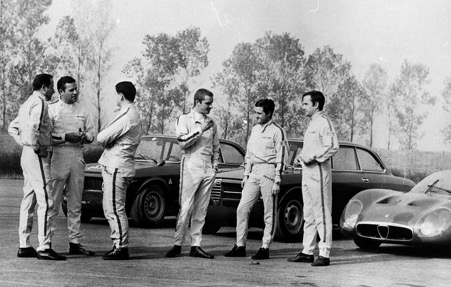 Though slightly built Nanni was superb at the wheel of the Alfa Tipo 33 in all its variations and was instrumental in its development. He won at Mugello on toe old road circuit sharing a car with Lucien Bianchi and Nno Vaccarella. At the same time he joined Tecno racing their Formula 2 car.
By 1970 he was brought into the McLaren Formula 1 team for the Italian Grand Prix but did not qualify perhaps because he ran in one of the older McLaren M7D's rather than the more modern M14As of Graham Hill, Denny Hulme and Peter Gethin. For 1971 he moved to March and then in 1972 to Tecno who had decided to go into Formula 1 with the flat 12 PA123but his best Formula 1 result came in 1973 with Frank Williams finishing 9th in the Brazilian Grand Prix.
Perhaps disillusioned he retired from racing but was to come back and race an Abarth and then in a number of historic events in more recent years.
At a time when most young motor racing enthusiasts cannot see beyond Formula 1 but it was drivers like Nanni Galli who proved that if you were not in the right team with the right car in Formula 1 you were never going to shine. However his performances particularly in Touring cars and some of the wilder sports cars like the Alfa Romeo Tipo 33/3 he was one of the best.
The Grand Prix Drivers Club send condolences to Nanni's wife Loris and his family on their tragic loss.
Graham Gauld