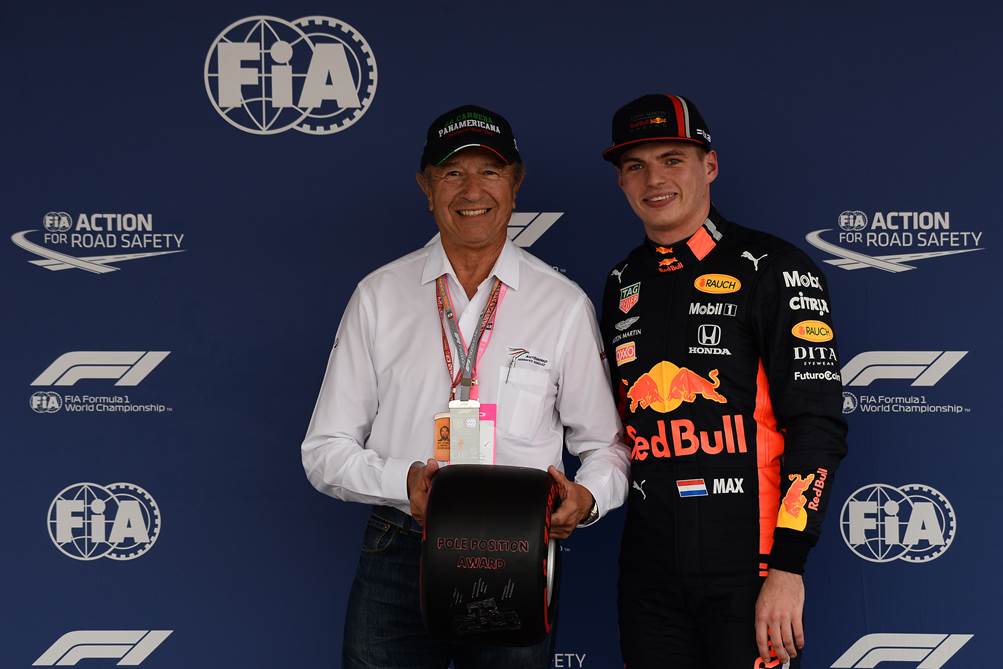 The Grand Prix Drivers Club's favourite Mexican member, Jo Ramirez of former McLaren fame, was naturally called upon in Mexico at the weekend to present Max Verstappen with his trophy for setting up pole position time.
One wonders whether Jo had to take it back when Max had his pole taken away from him?
Our thanks to our favourite grand prix photographer Peter Nygaard and his company Grand Prix Photo for the use of his photo.