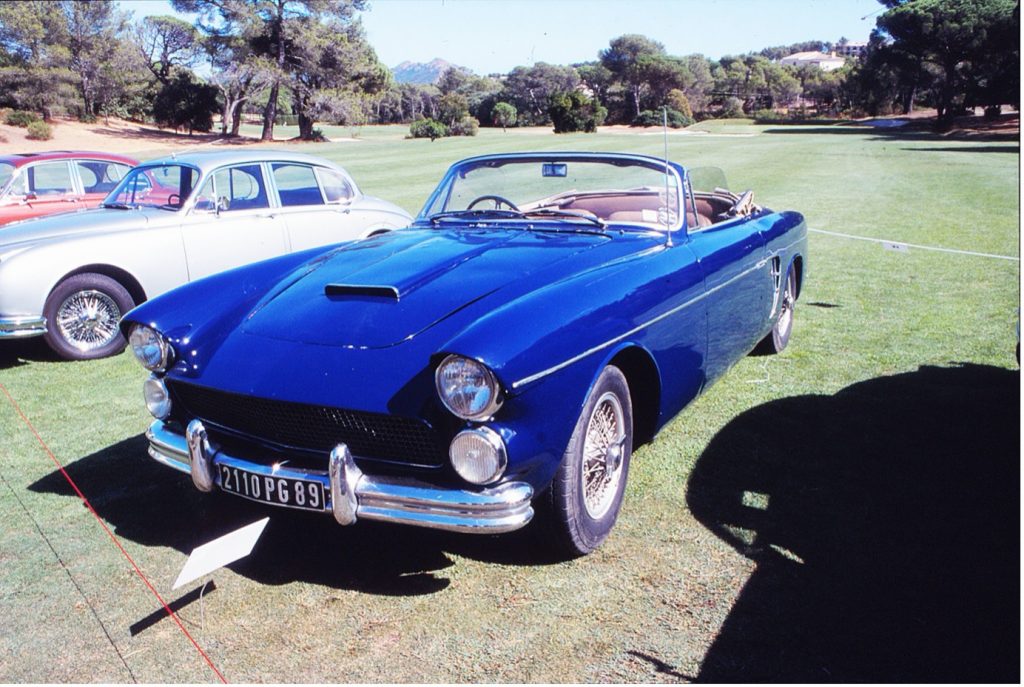 I have a great interest in coachbuilding and though I believe the true high point in coachbuilding elegance was in the 1930's I keep finding examples of post-war elegance that follow along the same lines. In this case, I am talking about the Jaguar Mark VII, a rather bulky saloon produced by Jaguar in the early 1950s. 
To those of us in Britain who were around at the time, we thought it was wonderful and stylish. It was a bit big and bulky and yet Lofty England the team manager of Jaguar did convert a few Mark VII's into lightweight racing cars and a few years ago I bumped into a Jaguar Mk VII that truly set me back on my heels.
I remember wondering if Jaguar had taken up this design back then they might have sold even more cars.
There is no doubt that this 1954 Mk VII Jaguar, bodied that year by the Swiss coachbuilding company Ghia-Suisse, has an elegance that truly does wear well when looked at through modern eyes.
As the Swiss are not well known as coachbuilders let us look at Ghia-Suisse for a moment.
It was a small company based in the village of Aigle near the town of Ollon, famous for its Ollon-Villars hill climbs and of course, it was at that same Villars that the Grand Prix Drivers Club was founded seventy years ago..
The company was originally established in 1948 as Aigle by a Dr Filippi that not only made furniture but bits and pieces for caravans.
Dr Filippi wanted to get into automobile coachbuilding so he contacted Luigi Serge, who ran Carozzeria Ghia in Turin, and they came to an agreement that the Swiss company would be renamed Ghia Suisse and Ghia would provide the designs with the cars assembled in Switzerland.
It is interesting that Dr Filippi and Luigi Serge went ahead with the deal on what we call a "Gentleman's Agreement" with nothing written down as a contract!
Clearly, Dr Filippi had an agreement with both Jaguar and the Swiss distributor to import a rolling chassis Jaguar Mk VII model that was launched in 1952.
The designer of this unique car was Giovanni Michelotti who was a young man and had just joined Ghia in Turin. This first car was a stylish Coupe followed a year later by a Mark VII cabriolet.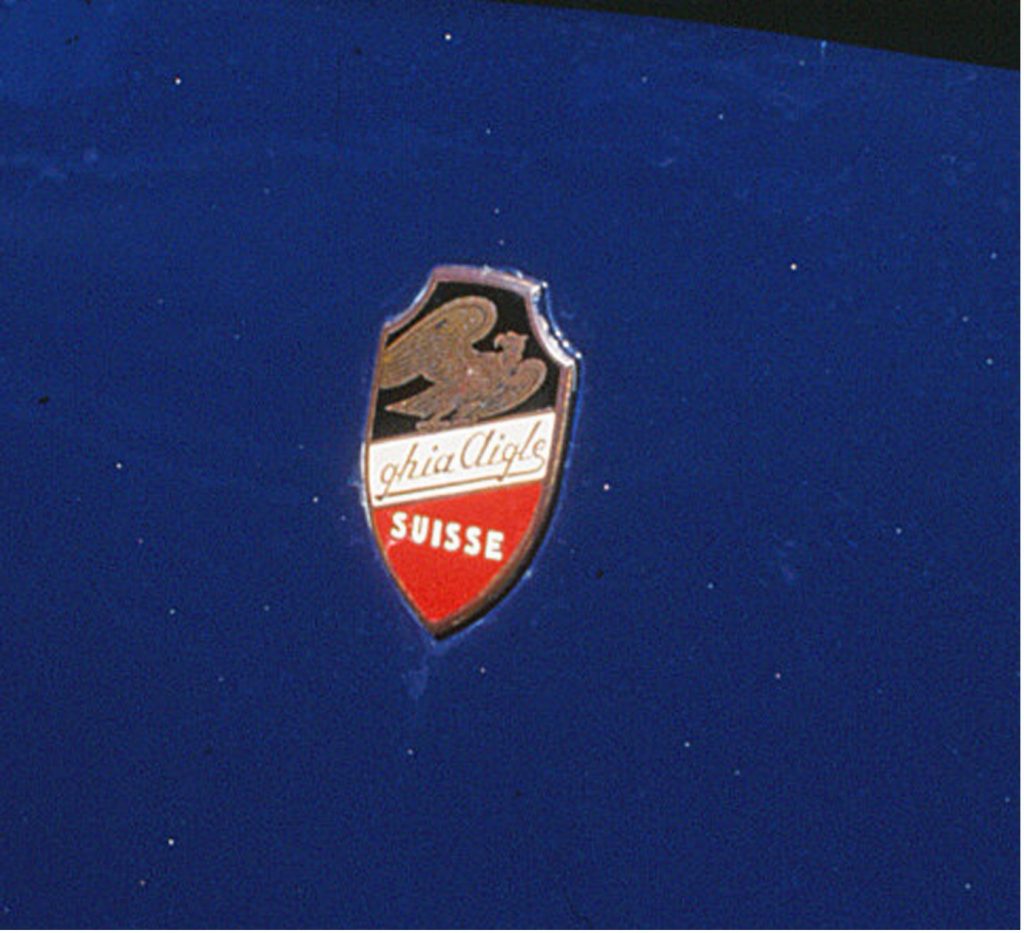 The car here was the third and last Mark VII they produced and was totally different to Michelotti's designs of two years before.
As can be seen, it follows the style Michelotti was to develop for other manufacturers, like Maserati for example.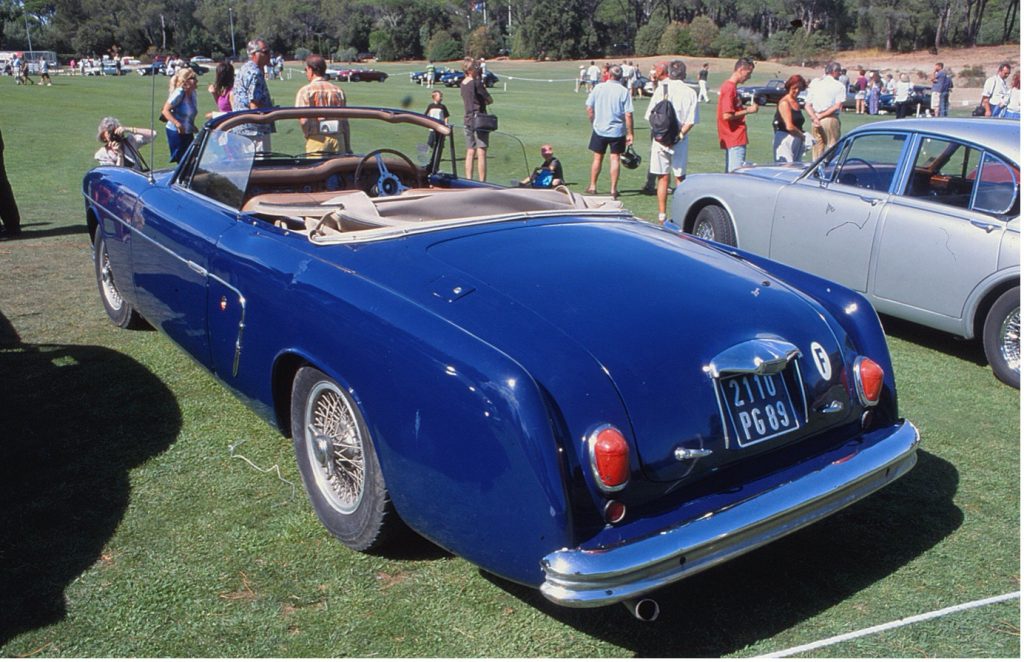 There are some nice styling cues to this car. For example look at the long chrome strip down the side of the bodywork which incorporates the door handle and the slightly hooded effect on the headlights. Note also how the bodywork at the front slopes down below the wings to a low chisel shaped nose. If you look at the rear styling there are hints of the Lancia Flaminia about it. Indeed the only original Jaguar parts appear to be the dashboard instruments and the ugly front and rear bumpers.
This particular car was commissioned by a Swiss surgeon Dr Jean Rein from Bienne in December 1954 and he was obviously pleased with his purchase.
When it came to February 1955 Dr Filippi approached Dr Rein and asked him if he would let Ghia-Suisse put his Jaguar cabriolet on their stand at the Geneva Motor Show but Dr Rein refused!
Dr Rein owned the car for over 20 years and covered 98,000 kms in it. The fact that he was a doctor was reflected in his scrapbooks where he kept detailed notes of all his trips in the car many of which were to the French Riviera. He then sold the car in 1977 and it could not have gone to a better home. The new buyer, who was to own the car for 37 years, was Roland Urban..
Roland was born in Hungary, fled his home country, joined the Foreign Legion and ended up in Paris
He had many adventures in life but his passion was for Jaguar and was founder and President of the Jaguar Drivers Club of France.
He was always fascinated about the special Jaguars built through the years and in particular the coachbuilders so this Ghia-Suisse Jaguar was right up his street.
He died a few years ago and the car came up for sale by auction in 2014 following Roland's death. Since then the only change appears to have been in the upholstery which is now red rather than the honey colour shown here when I photographed the car in the early 2000's.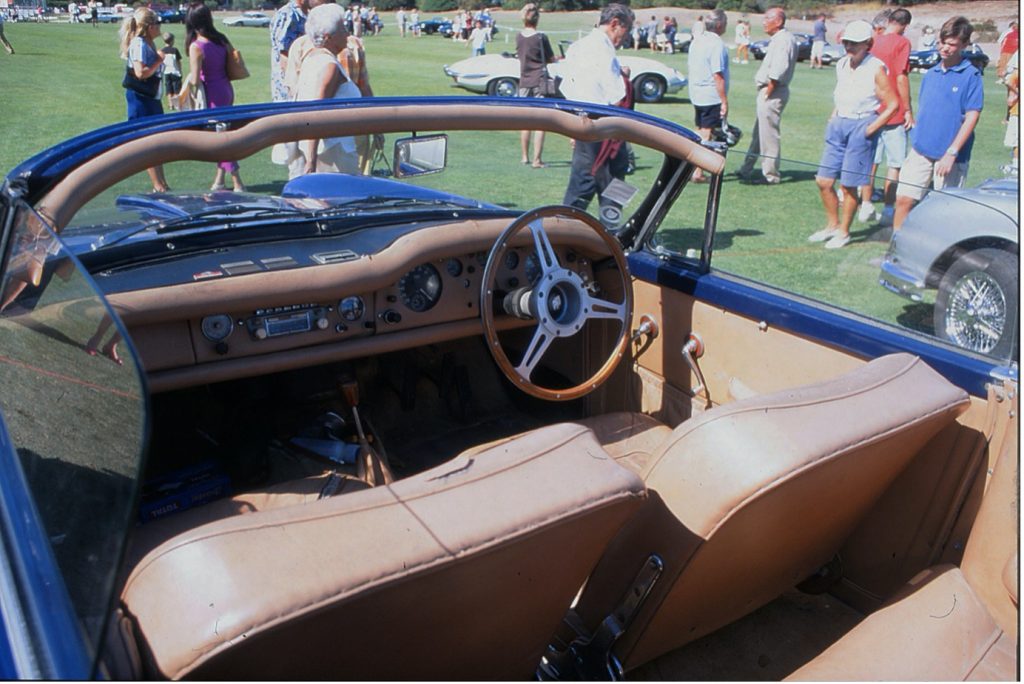 As for Ghia-Suisse they continued to favour Jaguar with at least two XK140's and an XK 150, the last to be produced by the company.
The business eventually closed but the owner who took over the premises still holds the title "Ghia Suisse" so one day we may see another Jaguar by Ghia-Suisse, but I doubt it.