There was a surprise outcome during the recent Australian Grand Prix when Grand Prix Drivers Club Vince-President Tim Schenken was honoured by Scuderia Ferrari.
It is not well known that Tim was a member of the Scuderia Ferrari and this year celebrated the 50th anniversary of his 1972 season racing for the factory in sports cars.
At that time Ferrari were riding high with the 312P sports cars and he joined Clay Regazzoni, Brian Redman, Jackie Ickx in what was a star-studded team and Tim was then paired with the Swede Ronnie Peterson and they went out and won the first race of the season the 1000kms of Buenos Aires ahead of teammates Clay Regazzoni and Brian Redman. They then went on and won the 1000 Kms of the Nurburgring this time ahead of Arturo Merzario and Brian Redman.
Tim later commented that when Ronnie got back to the team bus in Buenos Aires they had so many trophies they wondered what we were going to do with them. Team manager Peter Schetty suggested they offer three or four of them to Mr Ferrari and Enzo loved it: "After that, Ronnie and I were always welcomed there, and when we were testing at Fiorano or Monza, Mr Ferrari would always turn up and say hello."
Ferrari Team manager Mattia Binotto invited Tim into the Scuderia Ferrari pit during the Australian Grand Prix where he was joined by Ferrari Sporting Director Laurent Mekies.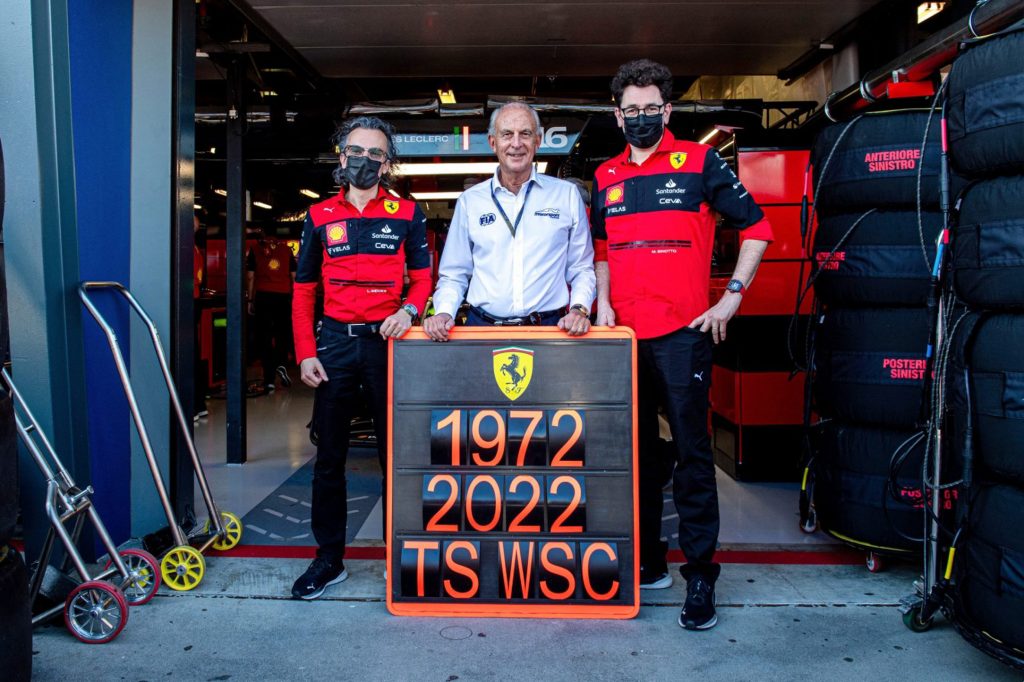 Since retiring from Grand Prix racing Tim has been race controller for the Australian Touring Car Championship since 1987 and has now passed on the role to James Taylor.
He has also been Clerk of the Course for every Australian GrandPrix since 1988. As well as being an FIA Platinum track inspector and Chairman of the Australian Grand Prix organising committee and in 2016 was awarded the Medal of the Order of Australia.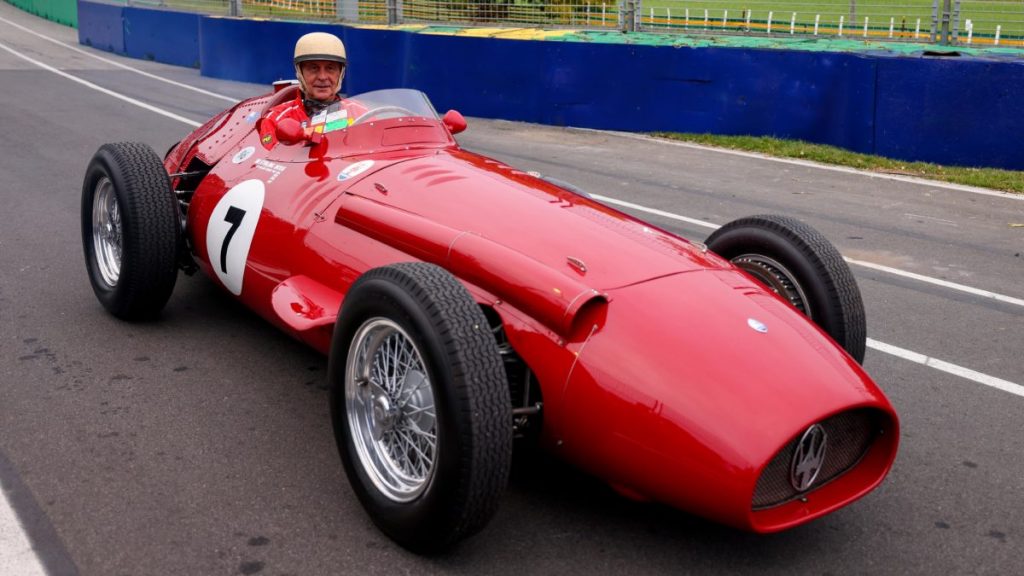 To complete his day he was offered the chance to demonstrate one of the iconic Maserati 250 F1 grand prix cars of the 1950s at Adelaide which was the chosen race car of the late President of the Grand Prix Car Club, Maria Teresa De-Filippis, the first woman to race in Formula 1.