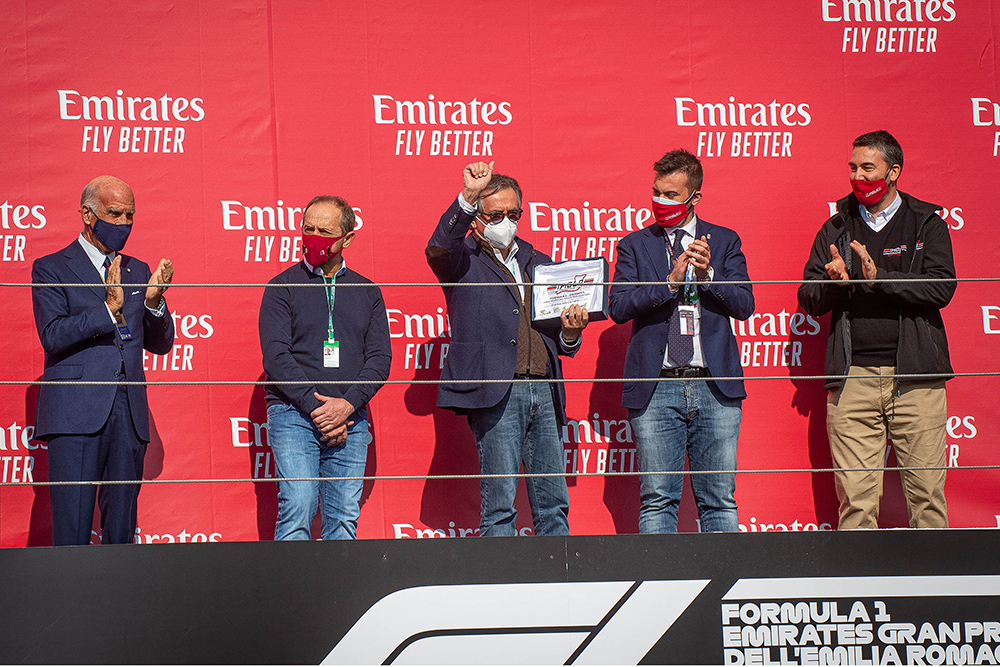 One of the great unsung heroes of modern Formula 1 in Italy is our Grand Prix Divers Club member Gian Carlo Minardi and it was appropriate that he was honoured today, October 31 – during the Emilia Romagna Grand Prix.
Minardi has not only helped a number of Italian grand prix drivers along their way but ran his own team in Formula 1 which was later to become Toro Rosso and now Alpha Tauri. What is less well known is his support for the development and running of Imola as a grand prix circuit.
At the same time one of Minardi's drivers, Pierluigi Martini, was also honoured as it was Pierluigi who gave Minardi his first Formula 1 championship point in the 1988 US Grand Prix. They both received the Premio alla Carriera.
What makes the award additionally special for Gian Carlo is that is was presented to him at what is the 1000th Formula 1 grand prix to be held since the series was inaugurated in 1950 and on his home circuit named after Enzo Ferrari and his late son Dino.
The Grand Prix Drivers Club send best wishes to him and to Pierluigi Martini.