Club member Jo Ramirez had a chequered career in Formula 1 but really blossomed when he joined McLaren and he gained a considerable reputation for his work at McLaren and of course his close friendship with Ayrton Senna.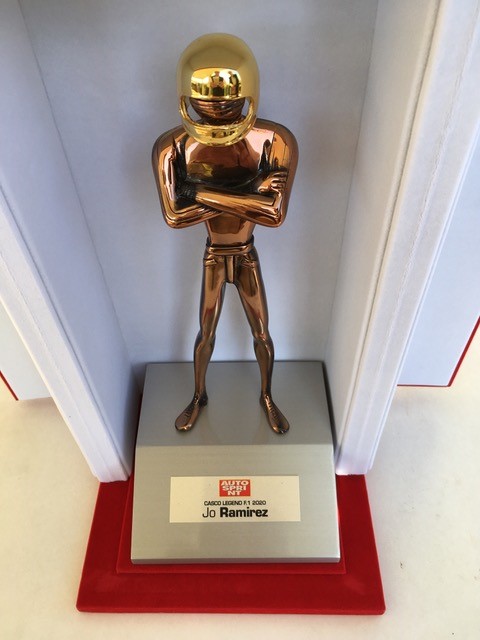 Every year the Italian weekly motorsport magazine Auto Sprint hand out their gold racing driver Trophies to drivers and people who have contributed greatly to motorsport and in particular Formula 1.
This year, despite Covid the award continued and Jo Ramirez was named " Legend of F1 2020" .
Normally the ceremony takes place in Bologna with a raft of drivers, organisers and sponsors but due to Covid this was cancelled and so Jo received his Trophy by post to his Spanish home.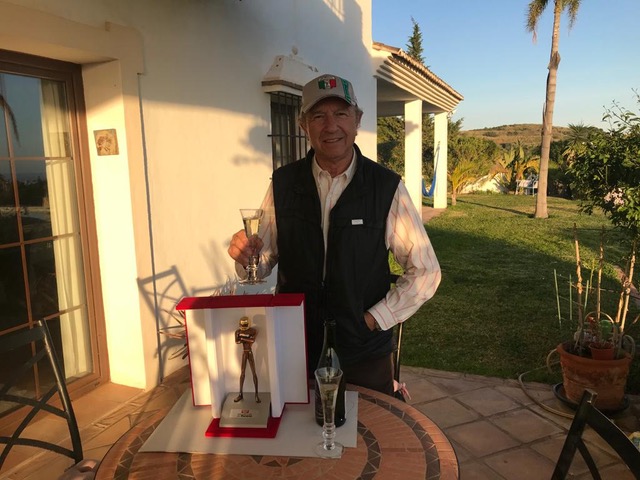 Amongst previous " Legends" have been Mario Andretti and Ferrari's Luca de Montezemolo so Jo is in good company and the Grand Prix Drivers Club members send him sincere congratulations.