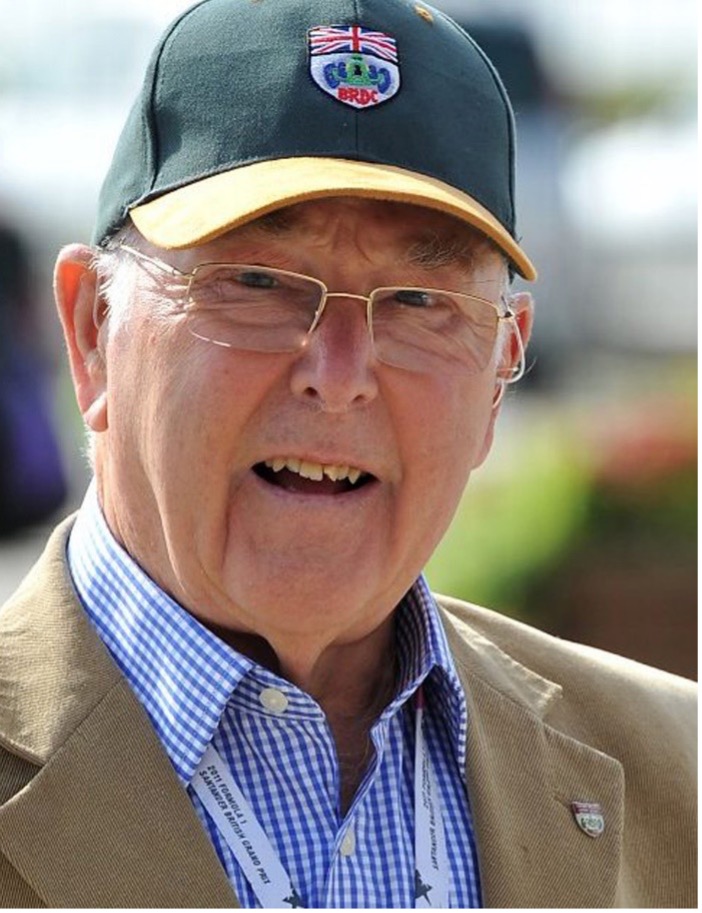 On Saturday March 13 International motor racing and the Grand Prix Drivers Club lost one of the best motor sport commentators whose entertaining reports on radio and television for the BBC opened the sport to countless new followers.
Born in Birmingham on October 10 1923 he grew up with the sound of motor cycles in his ears and paid his first visit to the Isle of Man for the Tourist Trophy Races at the age of 2 where his father, Graham Walker was racing. His father was to go on to become motor-cycle racing commentator for the BBC.
Murray had already become keen on motor racing and one of his proudest moments was attending the 1938 grand prix race held at Donington Circuit where he was introduced to all the great drivers of the day including Tazio Nuvolari. A year later and he and his father were at a motor cycle race in Austria where his father was commentating when World War II was declared.
He joined the Tank corps and rose to the rank of Major but when war ended he eventually move into advertising with Dunlop. He joined Masius Wynne Williams one of London's leading advertising agencies where he became a Director and continued to work with the company even when he first started to do commentary work.
It was at the Shelsley Walsh hill climb he did his first commentary work in 1948 but, as the family name was well known at the BBC , he was approached by them to join the commentary team for the 1949 British Grand Prix at Silverstone and the die was cast.
Many words will be written about Murray Walker but in this case I would like to make some personal comments.
I have known Murray for sixty years since we first commentated together at the Charterhall circuit in Scotland in 1961.
At the time I was motor sport reporter for Scottish Television linked to the ITV network and to my surprise the Sports Editor of the station, for whom football was virtually the only subject to be covered by sport,decided to do a live commentary of a Formula 3 race to be run at the circuit.
As I had not done any live commentary work he told me he had engaged a commentator called Murray Walker who had been recommended to him as the lead.
For me it was a memorable occasion and for Murray, a nightmare.
The STV riggers had built a precarious tower of metal tubing in the paddock with a wooden step ladder and equipped it with two chairs, a table and a small TV monitor.
However they had not thought about where the sun would be and as a result the sun was shining straight on to the screen making it almost impossible to see what was going on. We were both brilliantly inventive, STV were satisfied and thankfully no copy of the commentary exists.
Murray was not only encyclopaedic in his knowledge and always did his homework but his enthusiasm bubbled over and it was little wonder that his work in advertising also brought him awards.
Many of his slogans became world famous but my favourite was " An Only Budgie is a Lonely Budgie" for a bird seed company that needed more people to own budgies and buy their bird seed !
It was Murray's wit and enthusiasm that made him famous along with the mistakes anyone can make in a high speed freewheeling commentary style.
His predecessor at the BBC had been the equally great Raymond Baxter whose cultured, balanced methodical commentating style was acceptable for the pre-Bernie Ecclestone days of Formula 1 Murray's explosive style ideally captured young listeners and can be credited with bringing motor racing to millions of English language listeners around the World contributing mightily to the wealth of Formula 1.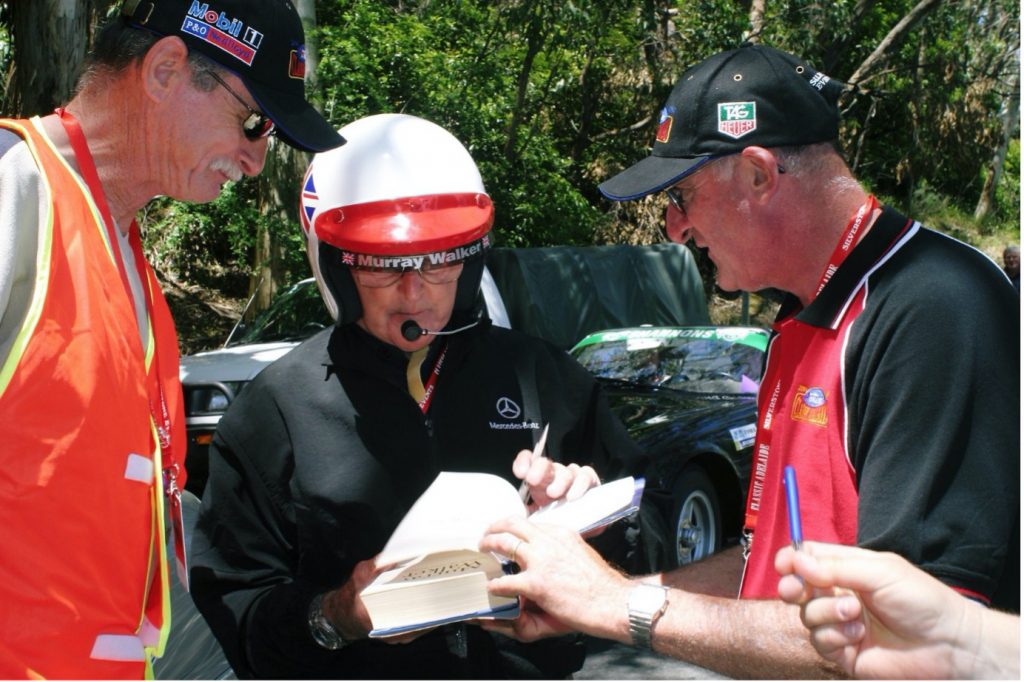 He loved Australia and Australia loved him. Even in his eighties he became a regular visitor to the Classic Adelaide rally and even competed as a co-driver in 1984.
In recent years he had been diagnosed with cancer and was in a nursing home when he died at the age of 97 with his wife Elizabeth beside him.
Murray was one of the first Honorary press members of the Grand Prix Drivers Club and was known by all the Club members and the Club sends its condolences to her on her great loss.
Graham Gauld