There have been many articles written not only about the charismatic Marquis de Portago, who died tragically with his co-driver Edward Nelson in the 1957 Mille Miglia, but also the 250GT with which he won the Tour de France Rally in 1956.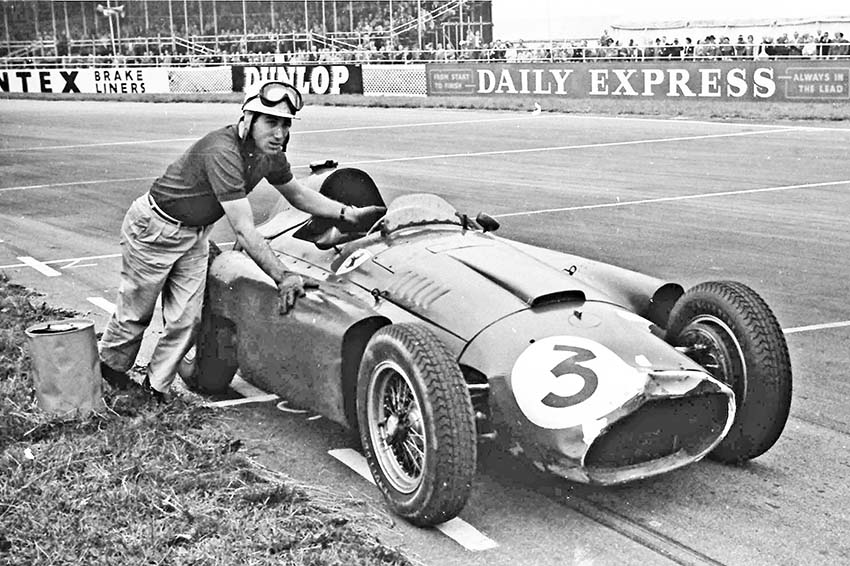 De Portago had a few difficult moments with Enzo Ferrari in their early relationship. Clearly, Enzo Ferrari was not impressed when de Portago arrived in Maranello with his long black hair, five-o-clock shadow and black bomber jacket, and refused to sell him a car.
This all came about after he had his first ride in a Ferrari on the 1953 Pan American Road Race when Luigi Chinetti took him along as passenger which he freely admitted scared him to death.
Having been spurned by Enzo Ferrari he bought 250GT (s/n 0415GT) from racing driver Cesare Perdisa and from then on impressed Enzo Ferrari who eventually brought him into the factory team.
In 1956 he bought the long-wheelbase 250GT with which he won the Tour de France but there is an interesting side story concerning this 250GT that might not be so well known.
In recent years I have written the biography of Keith Schellenberg, a man whom one could call an Anglo-Saxon version of Portago. He is an adventurer who loves old cars and was the long-time owner of the massive 8-litre Barnato-Hassan Bentley that was the second-fastest car ever to lap the pre-War Brooklands track.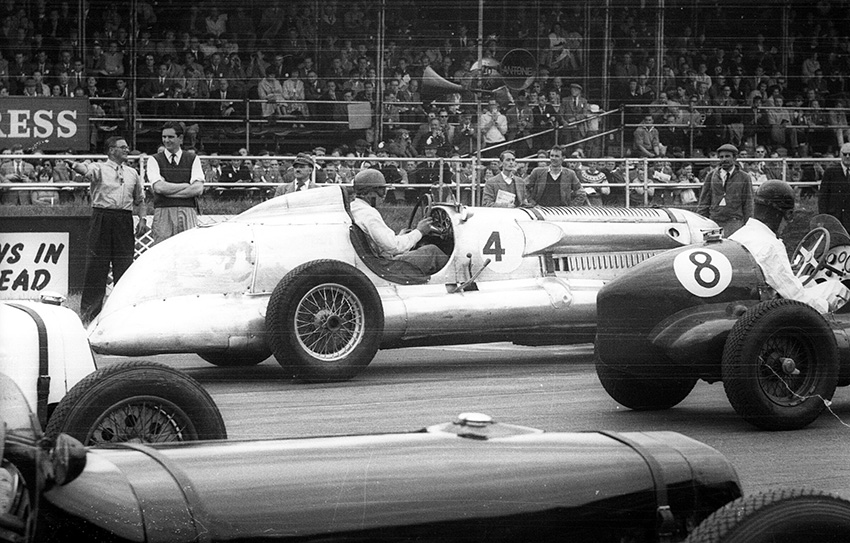 However, one area of his life was bobsleigh and Keith was not only competent at that sport but was captain of the British Olympic Team and met "Fon" de Portago during that period and they became firm friends.
Keith tells of the occasion when de Portago was a member of the Spanish bob team for the Olympics – a nation not noted for winter sports. During some training runs before the Olympics de Portago came to Keith and asked if he could borrow a good brakeman to see how fast he could go down the run. He further explained that there would only be time for one run as he had to catch a plane for the Nassau races. He would have a taxi waiting at the end of the run to take him directly to the airport.
Keith duly chose his own brake man Bruce Ropner – later Chairman of the British Bobsleigh Association – and off he went with de Portago. However Bruce made a mistake, left his braking too late and he and de Portago shot off the end of the run, over a banking and on to a road where they hit a parked bus!
De Portago got out of the bob turned to Ropner and said "..you can sort this out as you caused it" and promptly jumped into his taxi for the airport.
When de Portago was killed in the Mille Miglia his widow, Carroll, decided that she would give the long-wheelbase 250GT,( s/n 0557GT) now called the "Tour de France" to Keith as "Fon" would have liked that.
Schellenberg, ever the gentleman, said he could not possibly accept the car as a gift but offered to get it valued and buy it. Which is what happened and so the car was moved from Paris to England. Keith and his pal Bruce Ropner sailed from Dover and then took the train to Paris to collect the car which was finished in blue/grey paintwork.
When Schellenberg talks about de Portago you can feel the great loss his death meant to him. " It seemed a terrible pity he was cut off at that age (28) and yet if you ask me about Fon you always felt he was never going to be able to settle down into old age. If he had been a different person and not so physically brilliant, and yet totally uncalculating, he might have lived longer.
" He wouldn't do all the things racing drivers do today, checking out this and that, he would do things only if he felt like it. He was also a very sensitive person in many ways but he just didn't give a damn and would just be himself which was what was so nice about him.
" I remember one occasion at Silverstone when Fon was practicing for the British Grand Prix. He heard that Dorian Leigh, his American mistress, was going to arrive in England on her way to tell his mother about the relationship. He asked me if I could meet her off the boat in Southampton to try and persuade her not to go and spill the beans to his mother, who always controlled the money".
As for the Ferrari 250GT, Keith was also frank: "I always felt worried about owning and using the Ferrari as I didn't want anything to happen to it. It was a wonderful car to have and to fire up that V12 engine but the clutch was very difficult".
When it was in England Schellenberg had the 250 GT completely stripped and rebuilt so that it was always in good condition and his original intention was to keep the car until Fon's two sons, one by his wife Carroll and the other by fashion model Dorian Leigh, were old enough to take the car back into the family.
Tragically both sons died, some years later, one by suicide linked to drug abuse and de Portago's only daughter, Andrea, was not interested in the car. Eventually, Patrick Lindsay, a fellow historic racer and director of the Christies auction house, persuaded Keith to sell the car and it went to his friend Peter Palumbo, a property developer in London who kept it until 1992 when it was sold to its present owner Lorenzo Zambrano.
Today, Keith Schellenberg is 90 years of age and not in good health and, had he lived, De Portago would have been 91 in October.
.