It is not often we get a car named after one of the members of the Grand Prix Drivers Club but at the Paris Show, last October Alfa Romeo showed a concept car called the Tecno-Montecarlo Nanni Galli, a tribute to one of our favourite members, Nanni Galli.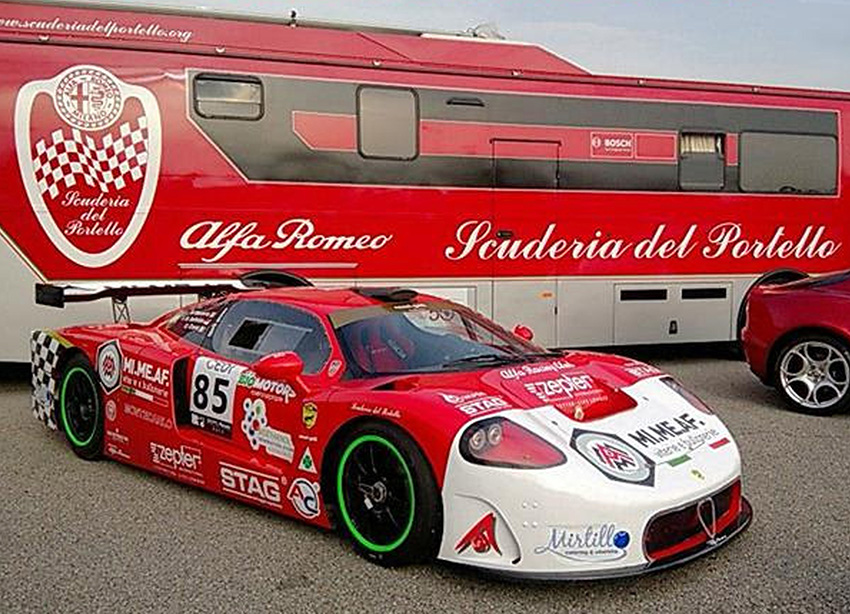 Nanni was one of a team of young Italian drivers who was given his introduction to major international motor racing by Alfa Corse at Portell0 particularly with the Tipo 33.
Since October the car has been tested at the private race track Alfa have at Portello and Fulvio Ballabio did the driving.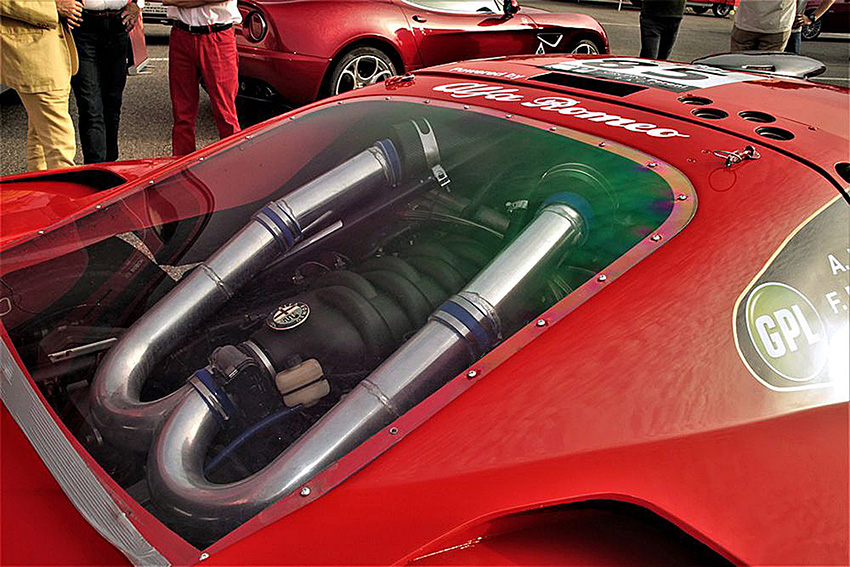 The Nanni Galli V8 Ecoracing as it is called is something completely new as it is the first GT designed by Alfa to use LPG ( Liquefied petroleum gas) in a 503 bhp V8 engine. It is a development of the F136 engine developed by Ferrari and Maserati.
So, why the link to Tecno, who became famous for their karts and then their Formula 3 cars before moving into Formula 1?
Well, it came about when Gianfranco Pederzani who founded Tecno with his late brother Luciano along with Nanni and Fulvio Ballabio began to discuss the possibility of reintroducing the Tecno name and they used the word Ecoracing to underline the use of LPG.
The carbon chassis and bodywork were designed by Sami Vatanen in Finland and was built in Italy by Bellasi Compositi in Novara. As can be seen from the photo the car has adopted an updated shape of the former Alfa Tipo 33 that was so successful in the hands of Nanni Galli and Teodoro Zecolli in the past.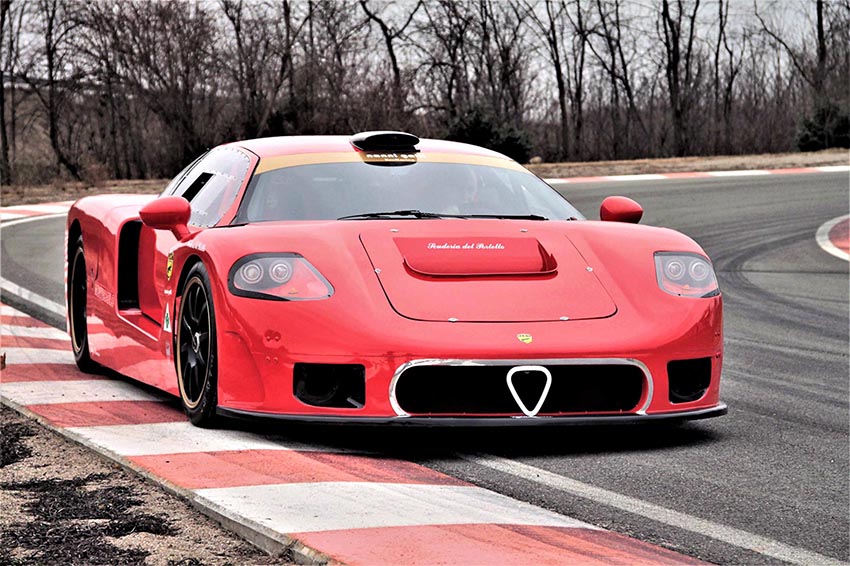 In June at Monza Scuderia Portello officially presented the final version of the car to the Italian press and the plan is that it should run at Le Mans as an experimental prototype.
The company behind this development is Montecarlo Engineering based in Monaco which produced a high-performance GT car with a carbon-fibre body and powered by a Lamborghini Countach V12 back in 1990 which was very advanced for those days. Only four or five of them were actually built because Lamborghini decided not to supply any more engines to the company presumably because it would challenge their own Diablo.
The new car is an attempt to prove that you can still build a race car engine using bio-LPG as a fuel rather than petrol or diesel. It is not a one-off deal as the company plan to produce the car with road equipment as an addition to the Supercar range of cars around today but the first three will be built as competition versions. They aim to be able to offer the road car version for around 330,000 Euros.