There is a famous photograph, taken on the stairway of the hotel in Villars, Switzerland when the Club International des Anciens Pilotes de Grand Prix F1 (now the Grand Prix Drivers Club) was formed.  The nine racing drivers pictured are all dressed in suits with ties and handkerchiefs in their top pockets. Gentlemen drivers representing both pre-War and post-War motor racing. Some are better known than others and two of them were World Champions.
[Row][Column]
Peeping out from behind Nino Farina and Juan Manuel Fangio are the familiar features of Louis Chiron, the Monegasque who was not only a successful racing driver but was instrumental in creating the first ever Monaco Grand Prix in 1929.
Louis Chiron stood out from the crowd at race meetings, always elegantly dressed, charming and polite. He was, however, a determined racing driver who won the French Grand Prix five times, one more than the great Fangio and two more than Jackie Stewart, and yet when enthusiasts talk of grand prix racing Chiron is rarely mentioned.
Born in Monaco in August 1899 he was the son of a French father and mother so he held both French and Monegasque citizenship. As a teenager when World War 1 broke out, he joined the army and his enthusiasm for cars led him, at the age of 19, to become chauffeur to the commander of the French army, the legendary Marshal Foch.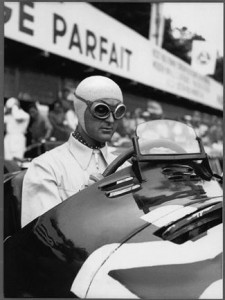 His racing started conventionally with an ageing Type 13 Bugatti, the Brescia, but soon graduated to a Type 35 and started racing seriously with financial backing from one of his rich friends.
Another of his friends in Monaco was Anthony Noghes who came from a wealthy family whose fortune was based on cigarettes. Between them they came up with the idea of holding a Grand Prix race round the streets of Monaco. Motor sport was already taking place as the Monte Carlo Rally had already started to encourage foreigners to visit Monaco in the winter time. As a result of this Chiron and the Monaco Grand Prix were linked right to the end of his life for after his motor racing career ended he became the permanent race director.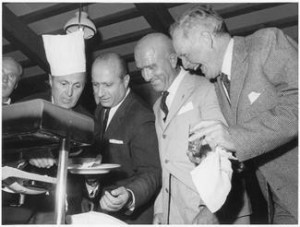 [/Column][Column]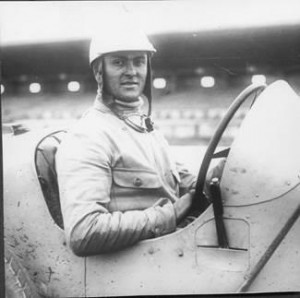 By 1929 Chiron had become an International driver competing in many events in Europe with his Bugatti. However, in 1933 he had his first major break when he was brought into the Alfa Romeo team for a 24 Hour sports car race in Belgium with Luigi Chinetti in an Alfa Monza. They won the event and it was a brilliantly successful year and he became one of Alfa's stars.
In 1946 when racing restarted he ran a Talbot but in the Coupe Andrea Brezzi in Turin he was brought into the Cisitalia team driving a D46 finishing third behind Piero Dusio and Franco Corese.
Four years later Chiron arrived in Buenos Aires with a Maserati 4CLT which he was later to race as an official Maserati entry in the 1950 Monaco Grand Prix. He was to have many links with the Maserati family as he race both the OSCA-Maserati Formula 2 car and bought his own OSCA MT4 sports car.
At the age of 55 he was invited by Lancia to race one of their D50 Grand Prix Cars in the Monaco Grand Prix , nearly thirty years after his first grand prix race. He rewarded Scuderia Lancia with a remarkable 6th place; his team maters Eugenio Castelotti and Luigi Villoresi finished second and fifth. It completed Chiron's serious racing career on a high but he still ran his OSCA MT4 occasionally and his final event was in a German hill climb in 1958 driving a Porsche Carrera : he was nearly 59 years of age.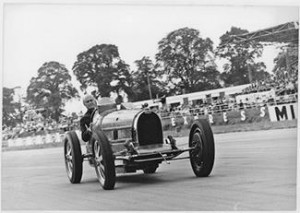 By now he was Clerk of the Course at Monaco and as usual always elegantly dressed and demonstrative with his flags. He had a forceful personality and alongside Baron Emanuele de Graffenried, the two of them hammered out the concept of a club that would bring together in social surroundings retired drivers who had raced in grand prix events: today it is the Grand Prix Drivers Club. [/Column][/Row]