Despite Covid 19 the Automobile Club of Monaco bravely went ahead with the Monaco Historique racing event and it produced some superb racing but sadly a few badly damaged cars.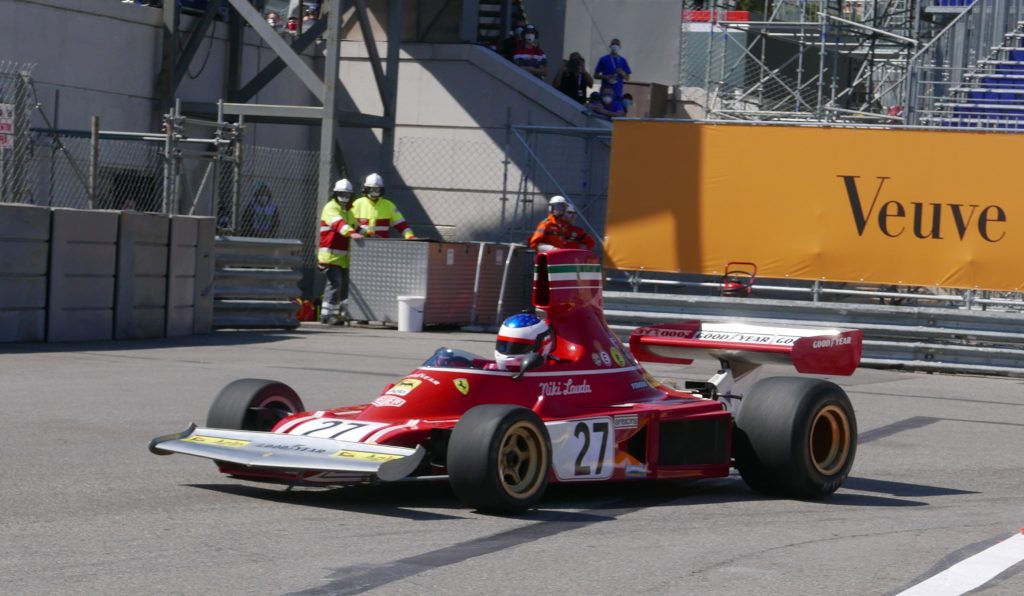 The most telling accident came in the race for 1972 to 1976 grand prix cars when the great Jean Alesi came out of retirement to race the Ferrari 312P3 driven by Niki Lauda at Monaco in 1984. In qualifying he was second fastest to Marco Werner in one of the ex Team Lotus Lotus 77s. At the start of the race Alesi showed his style by leading into the first corner. The Ferrari and Lotus battled all the way until three laps from the end when Werner touched the back of Alesi's Ferrari and put it into the barriers for which Werner was penalised and finished third. As for Jean he was lifted over the barriers by the marshals and vowed to come back and race again.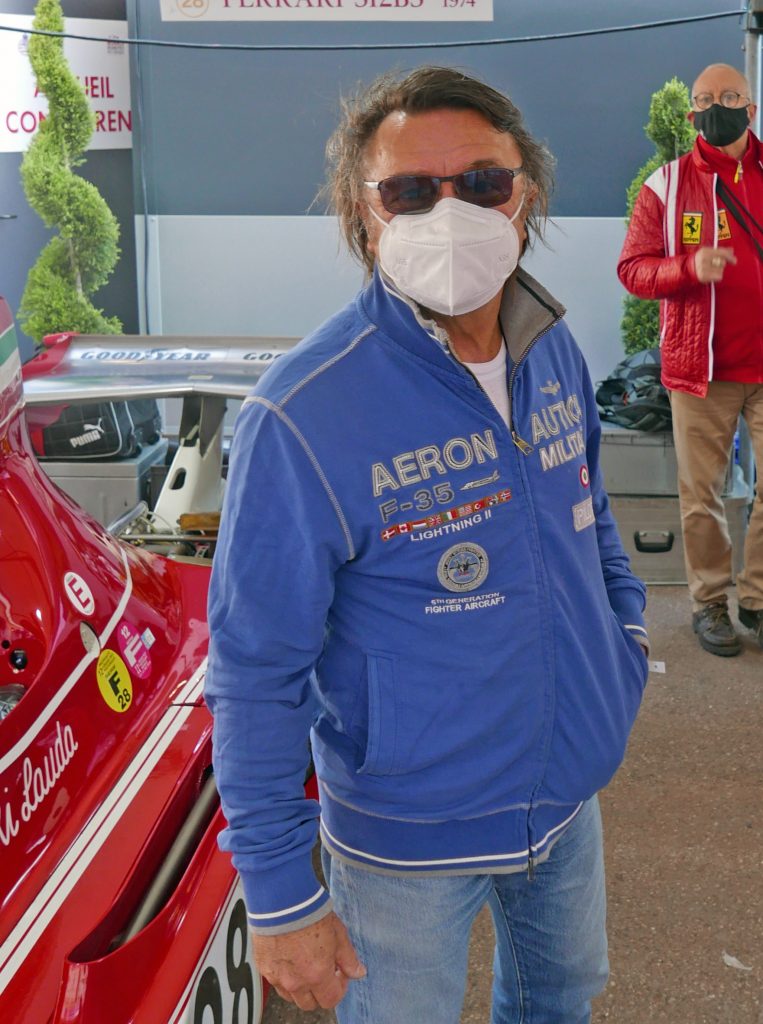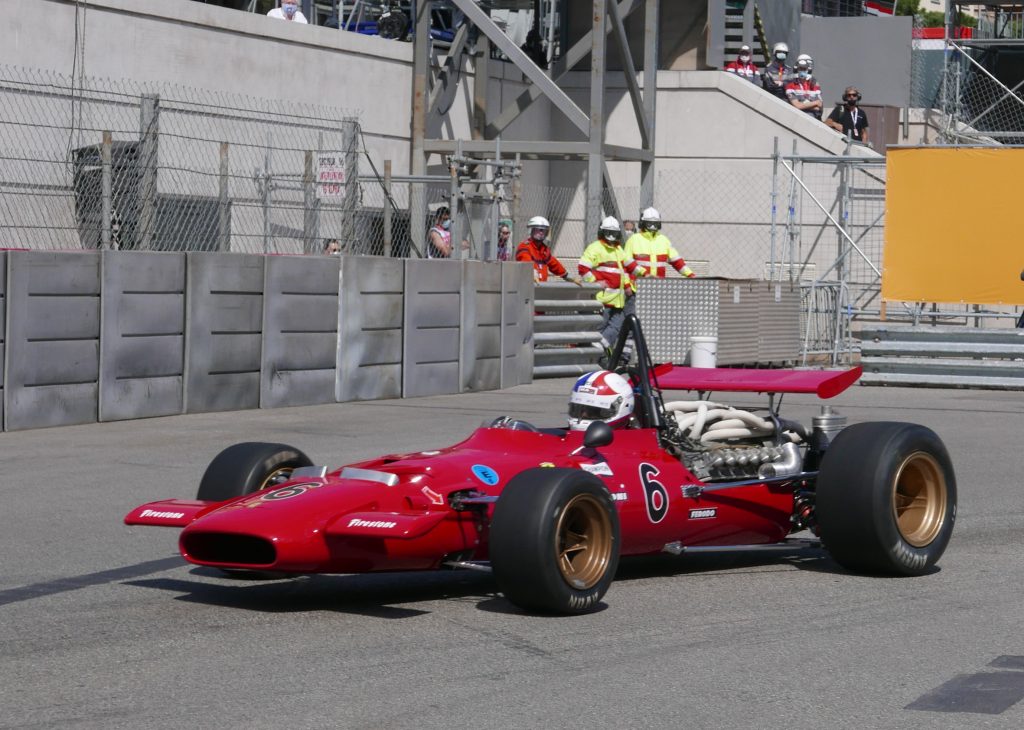 However those of us who remember former Club President Maria-Teresa de Filippis were saddend when the experienced French historic racing driver Jean-Jacques Bally seriously damaged Maria-Teresa's Maserati A6GCS that she raced in period on the Mille Miglia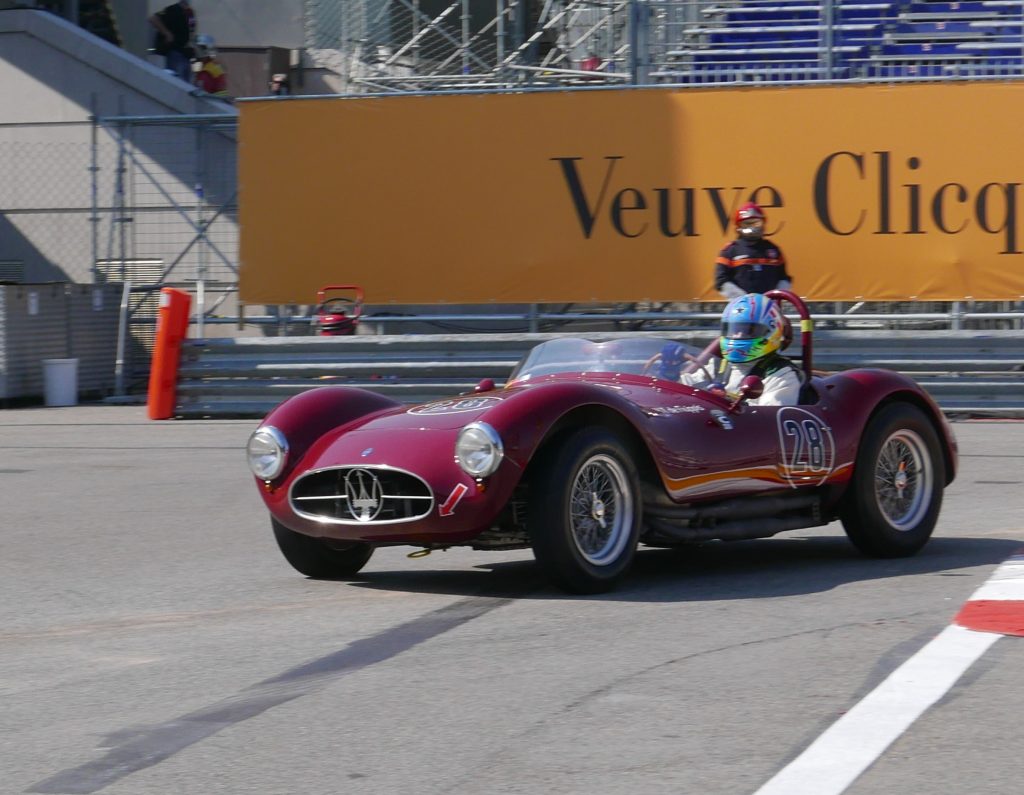 Jean-Jaques Bally driving Maria-Teresa's Maserati A6GCM before the accident that badly damaged the car and below, Maria-Teresa in the same car on the Mille Miglia .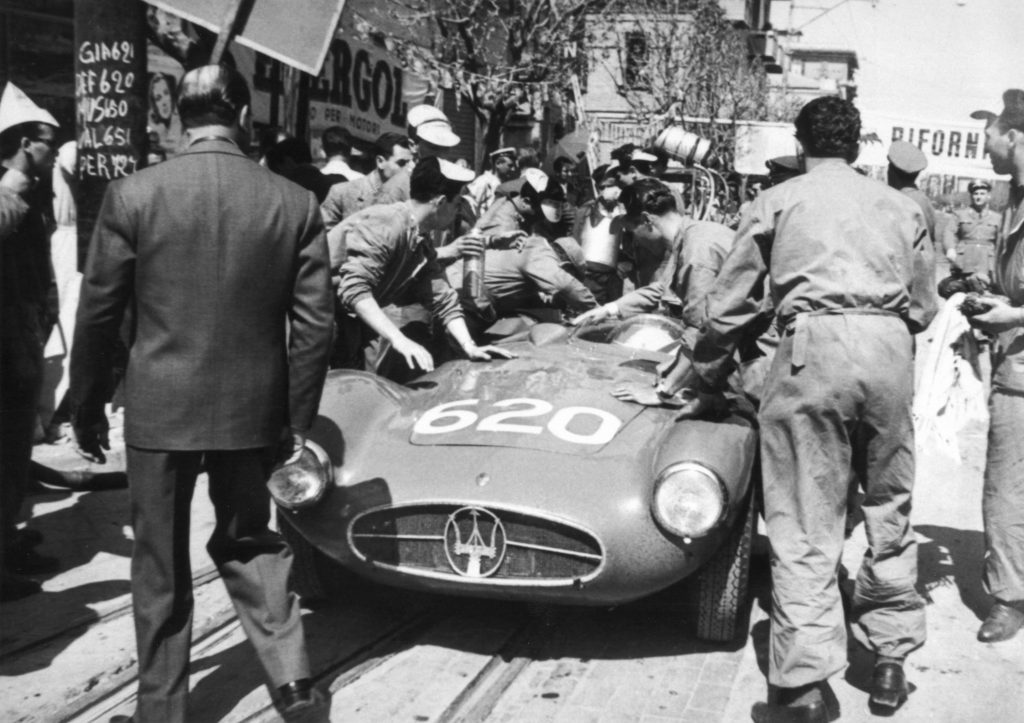 In 1974 our Australian member Tim Schenken was the nominated driver for the single Formula 1 Trojan T103 designed by Ron Tauranac and powered by the ubiquitous Ford Cosworth engine. It was clearly not as bad as it was occasionally made out to be back then, and Tim qualitied for the 1974 Monaco Grand Prix. See Below.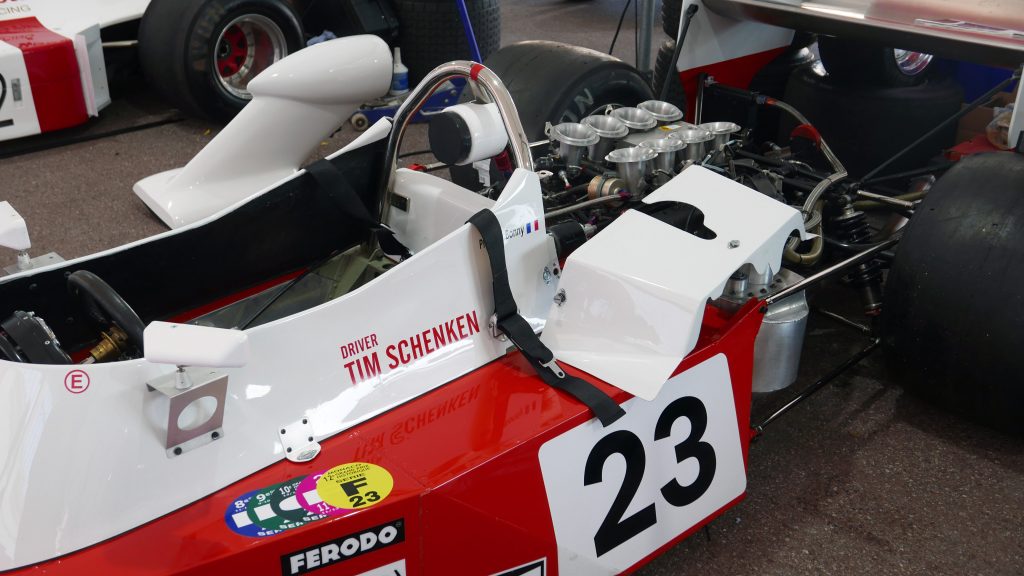 Below,the very last McLaren M23 built and raced in 1977 by former Club President Jochen Mass but now owned and raced by Lukas Halusa.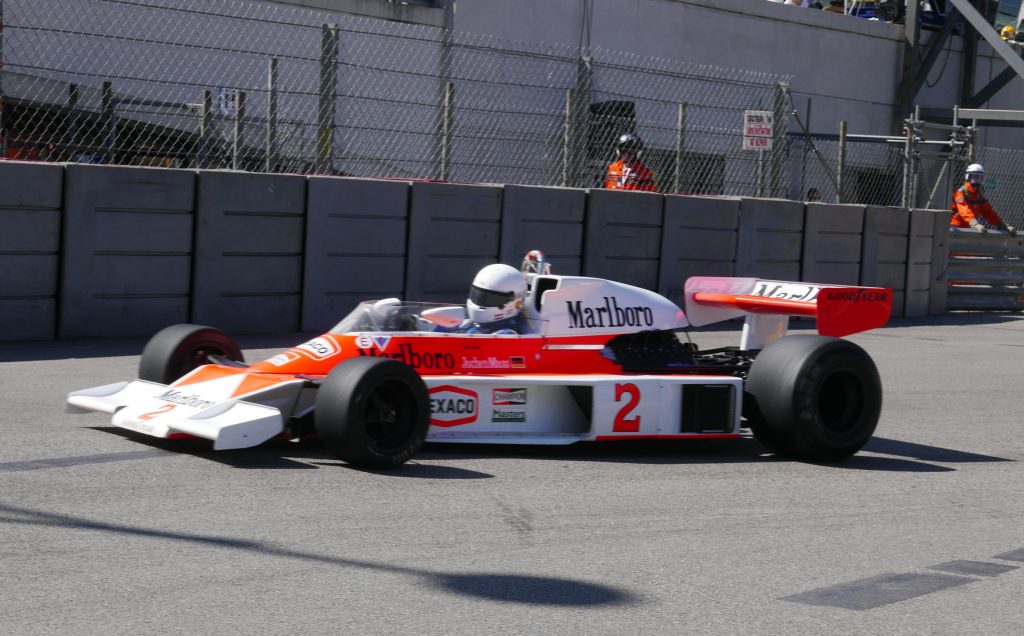 Keeping it in the family Niklas Halusa took second place in the sports car race driving the Jaguar D type originally owned by one of the great early members of the Grand Prix Drivers Club, Duncan Hamilton. ( Below)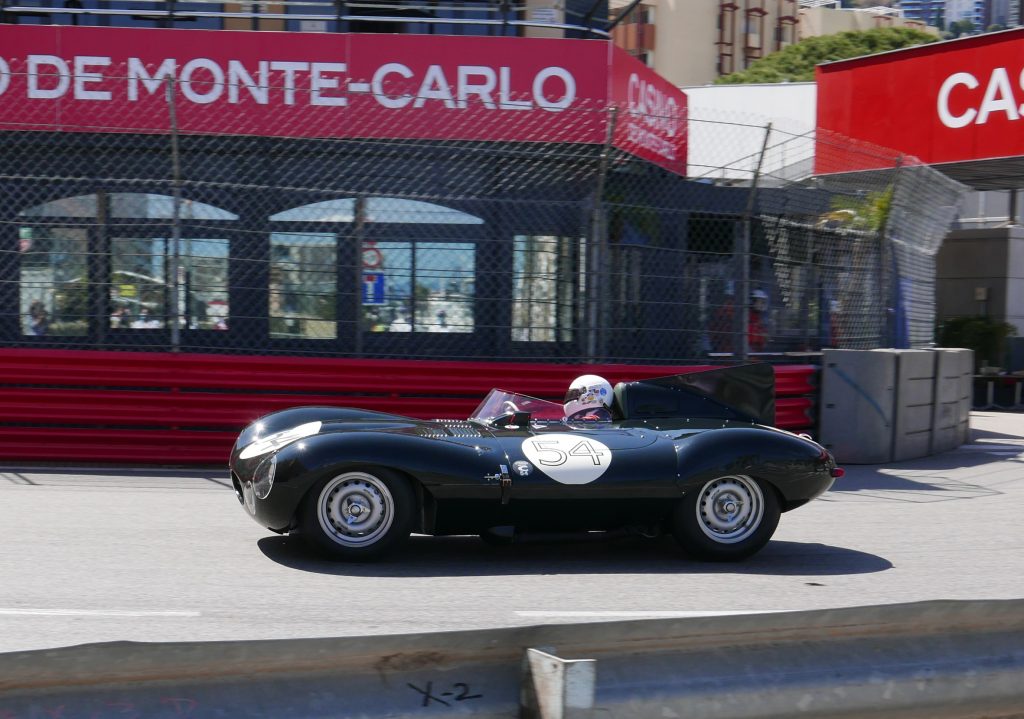 Graham Gauld