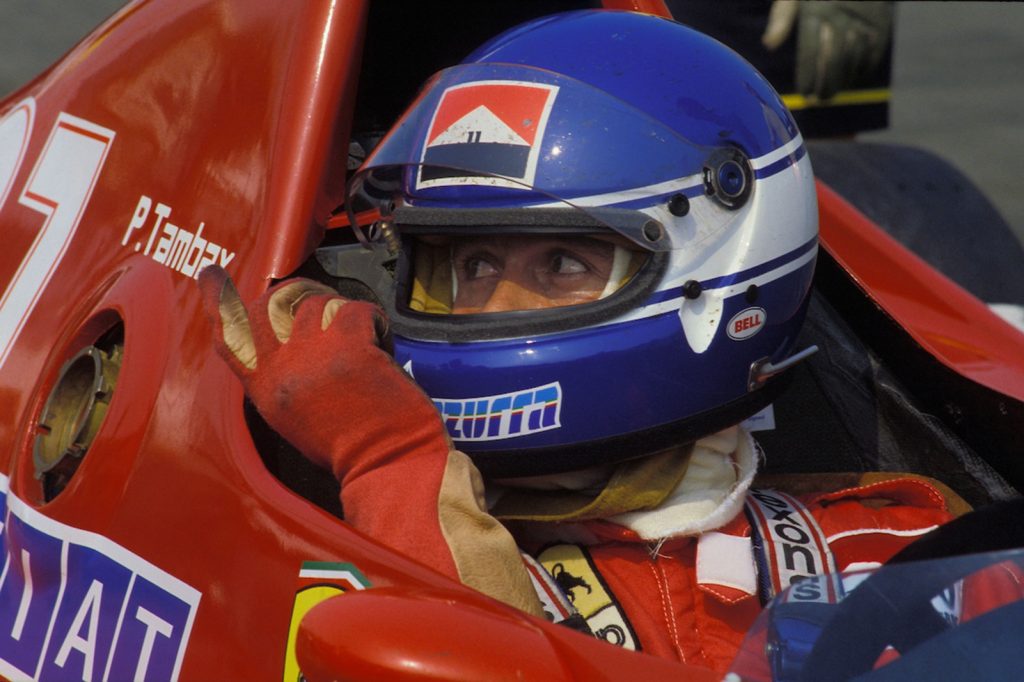 Patrick Tambay was a long-time member of the Grand Prix Drivers Club and supported our events until the onset of Parkinson's Disease nearly ten years ago.
Born in Paris he had a gentlemanly demeanour but at the same time was a highly competitive and motivated racer.
This can probably be put down to his early days when he took up ski-ing and became a French junior champion. He and to the University of Colorado where he trained with the US ski team but he was already interested in motor racing. Indeed at the age of 19, he managed to get a Press Pass for the Monaco Grand Prix as a photographer!
He qualified for Elf support by winning the Pilote Elf project aimed at finding new French motor racing talent and was on his way.
His performances in Formula Renault and then Formula II were impressive and it is interesting that his main rival during those early years and into Formula 1 was Rene Arnoux who came from a far different background to the Parisian.
By this time Formula 1 was his plan, and he gave up the chance of another full year of Formula II with Elf. Then went out looking for a drive and found Teddy Yip who came up with the offer of a Formula 3000 drive in a Theodore. In 1977 he signed to drive an Ensign in the 1977 French Grand Prix and when the car did not turn up John Surtees offered Patrick a drive in a Surtees but he did not qualify. That same year he raced at Le Mans in a factory Renault.
He went on to have to seasons with McLaren and then Ligier before the truly great breakthrough came after the tragic death of Giles Villeneuve which led to him taking Villeneuve's place at Scuderia Ferrari and it was here that he demonstrated his talent.
I attended the 1983 Ferrari press conference in Maranello when Ferrari announced that Patrick's teammate would be his greatest rival Rene Arnoux and so the two of them continued their rivalry.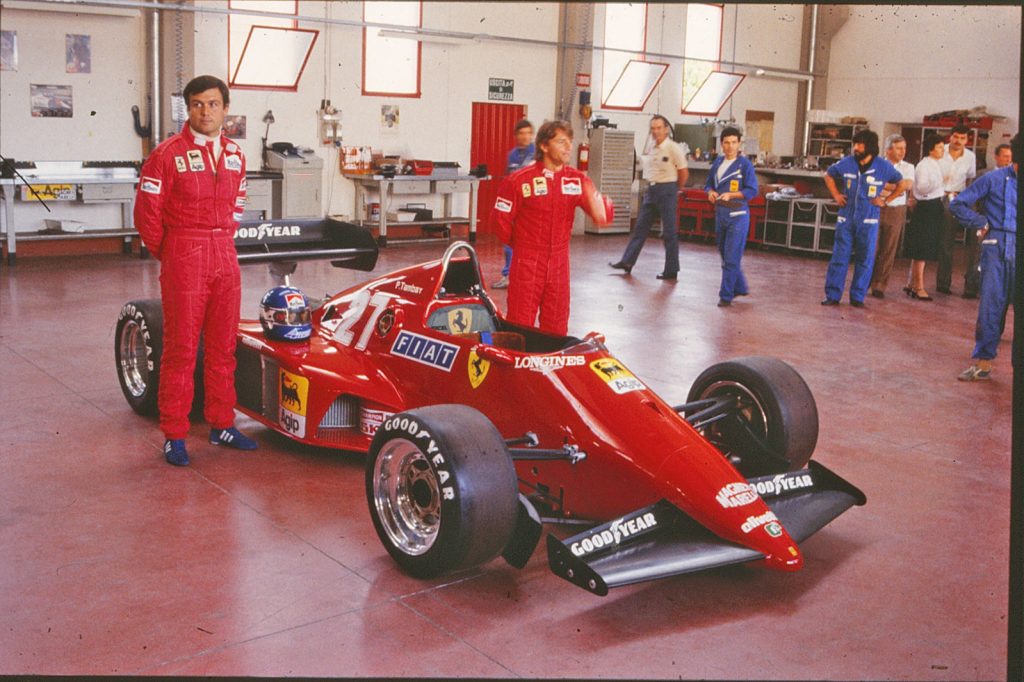 Patrick's greatest victory was in the German Grand Prix which he won for Ferrari. However, his versatility was such that when Carl Haas chose Patrick to race his Can-Am Lola he won the Championship.
Throughout his career in racing, Patrick was always disarmingly honest and insisted he was racing for pleasure. He was not a fan of the turbo era in Formula 1 and when he joined the short-lived Beatrice-sponsored team Carl Haas had put together he felt he was in a good car that Adrian Newey and Ross Brawn had designed but this came to a sudden halt when Beatrice pulled out of Formula 1.
Patrick Tambay had a remarkable career which even included the Paris-Dakar race across the desert but he was also true to himself and retired when he appeared to lose interest in the fun of racing.
He joined the Grand Prix Drivers Club, and was a very active member and his forthright attitude could be disarming at times. In retirement, he continued his involvement in motorsport firstly as a TV pundit then creating Motors TV which he started with his friend Jean-Luc Roy. He also turned to local politics and became deputy Mayor of Le Cannet near Cannes and at GPDC meetings was always fascinating company.
The members of the Grand Prix Drivers Club send condolences to his family who have been faced with the tragic development of Parkinsons.