Over the past two years Grand Prix Drivers Club have been privileged to publish photographs taken by Danish photographer Peter Nygaard who is one of the modern grand prix photo greats.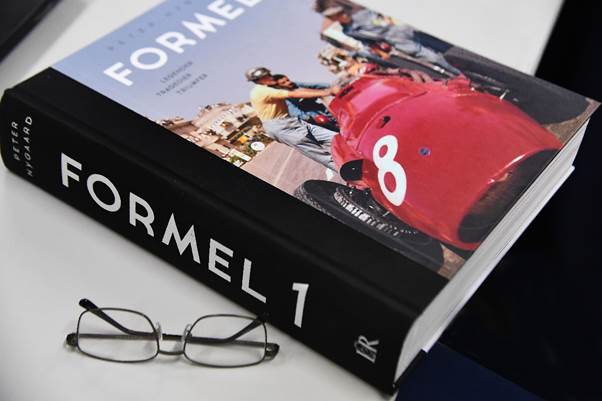 I say this not to boost his ego but to underline that there is a difference between those of us who take photographs of motor racing and those whose eye is much sharper than ours and also has the use of the latest photographic technology which is truly spectacular.
Peter and I have often talked about photography and technique and it was only when looking at this huge book – it weighs around 7 kilos, which covers Formula 1 from 1950 – that you can easily compare not only the style of photography but the quality of the photographs.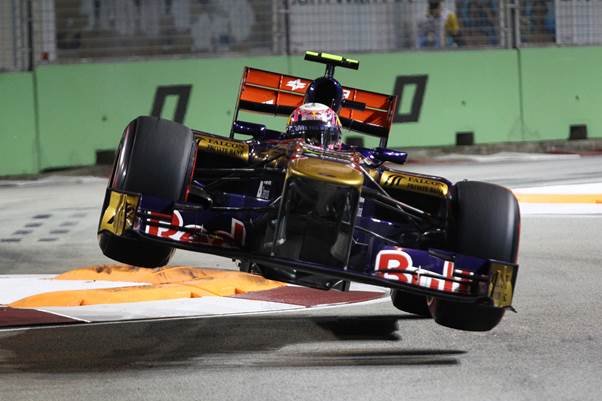 Without boring you with details, I started out with a Leica where, in order to focus, you manually turned the lens ring and blended two images into one. You were then in focus!
Today Peter – who is listed as one of the professional photographers recognised and supported by Nikon – need only touch the release button and the camera jumps into focus. Then there were lenses. With modern safety requirements you need a lens with a focal length of perhaps 500mm upwards whereas some of my better photographs were taken at 150 mm. The difference was we had the good fortunate to be able to stand close to the edge of the track and sometimes even use a standard 50 mm lens.
However, the book, called Formel 1, is fundamentally a coffee table book covering Formula 1 from the 1950s onwards thanks to Peter and his company Grand Prix Photo, having purchase the archives of photographers going back to the 1950s including some rare colour.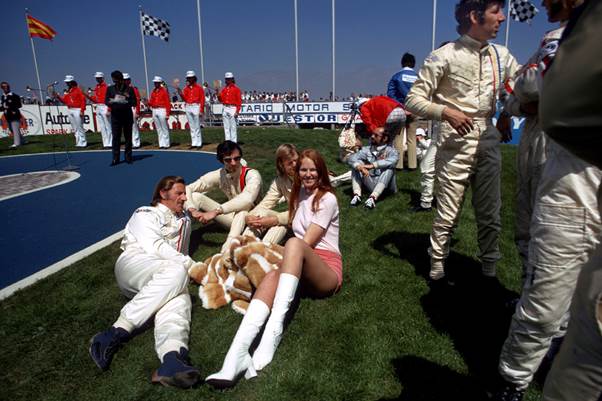 When I say that it is published in Danish and not English you could be forgiven for thinking this is a drawback, but even in Danish you can pick up the meaning of the captions. With this book it is the photographs that count and it is interesting that when you arrive at the 1990s, when Peter really got into his stride, that the book literally takes off. Some of his action shots are stunning and he seems to have caught most of our Grand Prix Club members somewhere in the book, often in embarrassing situations.
There are many interesting sections including one showing multiple photos of how GP cockpits and GP helmets have changed and also a complete list of the top ten finishers in the Grand Prix World Championship since 1950.
What is even more surprising is that this thick book of around 750 pages and weighing over 7 kilos, is on sale for only 58 Euros. You can order the book directly from the Danish wholesalers Saxo.
It is no surprise that most of the 6,000 copies of the book have been sold in its first six weeks and it is currently in 4th place in the Danish " Lifestyle" best sellers list. I challenge you not to enjoy this trip down memory lane.
P.S. Did you know that there have been five Danish drivers in Formula 1 ?
Graham Gauld