This year has been the most successful for a long time when it came to recruiting new members to the Grand Prix Drivers Club and in the past four weeks, we have been able to welcome four new members.
In no particular order we would like to welcome:
Martin Donnelly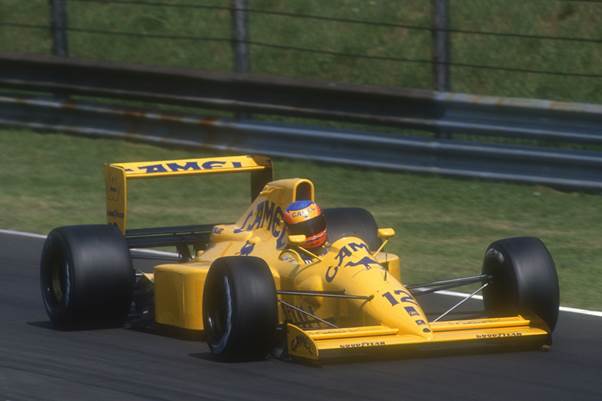 Northern Ireland has always been a hotbed for racing drivers such as Eddie Irvine and John Watson. Martin Donnelly has always been under the radar, so to speak, and yet held out great promise as a Grand Prix driver before a horrendous accident towards the end of his first full season with Camel Team Lotus ended his career, and almost his life.
Quiet spoken and modest Martin first came to everyone's notice with Formula Ford 2000 in the mid-1980s but in fact, he actually drove an old Crossle Formula Ford round Kirkistown circuit outside Belfast when he was just 12 years of age!
His father had bought the car and loaned it to other drivers until Martin was old enough to race. Then Frank Nolan came into his life, an Irish builder who sponsored Martin all the way into Formula 3 where he and sponsorship from British Telecom allowed him his entry into Formula 3 with Swallow Racing in a Ralt.
Sadly Frank Nolan died that year but Martin had three wins and finished third in the British Championship. When he later won the Macau Formula 3 race he was on his way. He joined the Celnet F3 team alongside Damon Hill and was as high as second in the championship ahead of Hill and Eddie Irvine. Then Eddie Jordan came along with an offer to join his F3000 team to take the place of Thomas Danielsson.
To pay for it he signed a management contract with Eddie and promptly won his first race in F3000. By 1989 Martin had signed a testing contract with Camel Team Lotus but thanks to his pushy manager, Eddie Jordan, Jordan persuaded Jackie Oliver to let Martin replace injured Johnny Herbert in the French Grand Prix in an Arrows and finished 12th from the pit lane.
He got his drive with Camel Team Lotus in 1990 and had some good results but had his life-threatening accident at Jerez later in the season which put him out of Formula 1 but he did occasionally race again and then went into racing management.
Jarno Trulli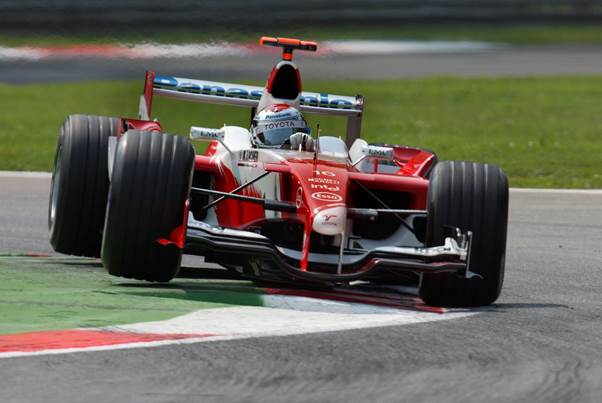 It is not often we have a Vineyard owner as a member of the Grand Prix Drivers Club but today Jarno Trulli is better known as the owner of the Castorani vineyard near Pescara but his career in Grand Prix Racing was one of the most durable in history.
Jarno, like many others, was an ace in karting in the early 1980s but came to everyone's notice two years later when he secured a drive with the German KMS team with Opel power in the German Formula 3 Championship. His teammate was a championship winner Norbert Fontana. He stayed with KMS, now with sponsorship help from Benetton and won the German championship with four wins before signing a management contract with Flavio Briatore who managed to get him a seat with Giancarlo Minardi's Minardi team in Formula 1 and he finished 9th in his first Formula 1 race in Melbourne in 1997 but Mid-Season he was switched to Alain Prost's Prost Gauloise Mugen-Honda team and took 4th in the German Grand Prix.
He stayed with Prost for two more seasons with Peugeot power with a best placing of 6th in the European GP in 1999.
Jarno drove fifteen seasons in Formula 1 and 250 Grand Prix starts to equal his Italian friend Riccardo Patrese. His greatest triumph was winning the Monaco Grand Prix in 2004 in a Renault ahead of Jenson Button and Rubens Barricello and he had some good results with the Panasonic Toyota Grand Prix team including a number of third places and second place in the Japanese Grand Prix at Suzuka in 2009.
When he left Formula 1 at the end of 2011 he was early into Formula E with his own team.
Meanwhile he and his manager Lucio Cavuto with three friends reopened the 200-year-old Castorani vineyard near Pescara and has now a thriving wine business. This was nothing completely new, however, as his father and grandfather had also produced wine and wine is Jarno's great passion.
Karun Chandhock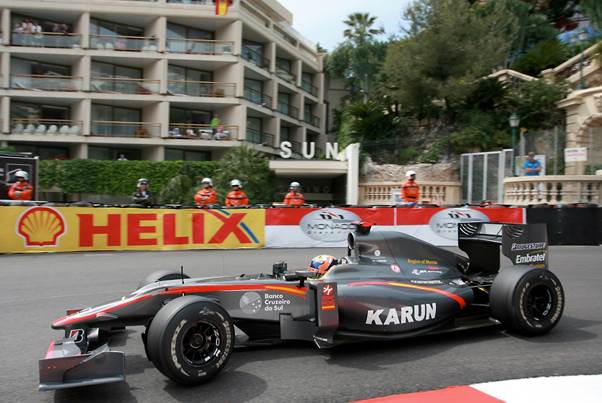 Born in Chennai, India, in 1984 Karun Chandhock was involved in motorsport right from the start, his father being at one time Indian rally champion His father later became President of Indian Motor Sport.
He started out with Formula Maruti, a one-make single seater formula using three-cylinder 800cc engines created in India in 1998. In 2000, when just sixteen years of age promptly won seven out of the ten races in the Championship and then moved to the prestigious Formula 2000 Asia Championship for 2001 and won that too. During that season he had a test with Carlin Racing but joined AT-Sport for the British National F3 class before moving into the main UK Formula 3 series with modest results.
However, he moved into The Formula Renault 3.5 series before going back to Asia to compete in the first Formula Asia series using the same Renault 3.5 engine and walked away with the title with seven wins.
His first drive in a Formula 1 car came in 2007 when he was given the chance to test with Red Bull but he continued in 2008 to race in GP2.
For most people, a move to Force India appeared to be on the cards but it was the new Hispania Racing team that signed him up. It was not a totally competitive team that always struggled but he was consistent in finishing in his races. When he signed for Team Lotus for 2011 as reserve driver things looked more promising but in fact, he sat on the bench for the whole season save for the German Grand Prix when he took over Jarno Trulli's car and finished 2oth.
With no other drives on the horizon, he moved into sports cars in 2012 with the JRM Honda team alongside Peter Dumbreck and David Brabham. They finished 5th at Le Mans and 10th in the Championship. He later drove in Formula 3.
However Karun's career had already been supplemented by commentary work with the BBC on Radio, his relaxed style was ideal for commentary work and for the past few seasons he has done stalwart work on UK Channel 4 TV coverage as the man in the pits with his reading of the races and the action in the pit lane.
Jan Magnussen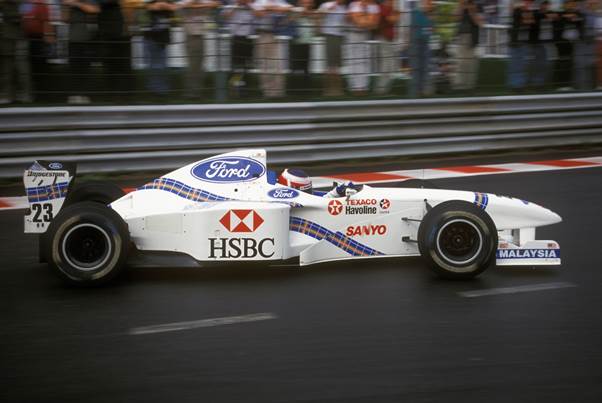 The Grand Prix Drivers Club has, through the years, had members whose fathers raced in Grand Prix and Formula 1 and with Jan Magnussen we now have a new member whose son Kevin is today active as a Formula 1 driver with Haas Formula 1.
Jan was the star of Formula 2 in 1994 when he joined Paul Stewart Racing and promptly went out and broke a record number of wins in a season in F3 set by no less a person than Ayrton Senna. Jan had eighteen starts that year and won fourteen races. His greatest fan was Jackie Stewart himself.
He came to the fore in 1992 when he came to Brands Hatch and won the Formula Ford Festival and had been spotted by Paul Stewart. He was given a couple of drives in the Paul Stewart Racing Dallara and despite having just two races, at Silverstone and Thruxton he finished 11th in the Championship.that was won by Kelvin Burt in the other PSR Formula 3 car.
At this Mercedes stepped into the picture offering a contract in their DTM/ITC programme as well as the chance to become a test driver for McLaren-Mercedes. In DTM he had one win and one second place but his chance to drive in his first Formula 1 event came later in that 1995 season with a run in the Pacific Grand Prix where he finished 10th.
He had a few drives with Indy cars but his real chance came in 1997 with the launch of Stewart Ford. Jan Magnussen was signed up to join Rubens Barrichello. His first season with the team was not wonderful with seventh at Monaco being his best finish. He had an equally difficult time in 1998 and despite finishing 6th in the Canadian Grand Prix Jos Verstappen was given his seat for the rest of the season and Jan did not return to Formula 1.
He went back to America with Don Panoz and later in 2000 he and David Brabham won the Nurburgring 1000 kms race. By 2002 he was racing Corvettes and won GT2 at Mosport and left motor racing as one of the most successful drivers in the American Le Mans Series.
He obviously was a great influence in his son Kevins choice of racing and is justly proud of his son.
So we at the Grand Prix Drivers Club not only celebrate four new members but welcome them to the "family".