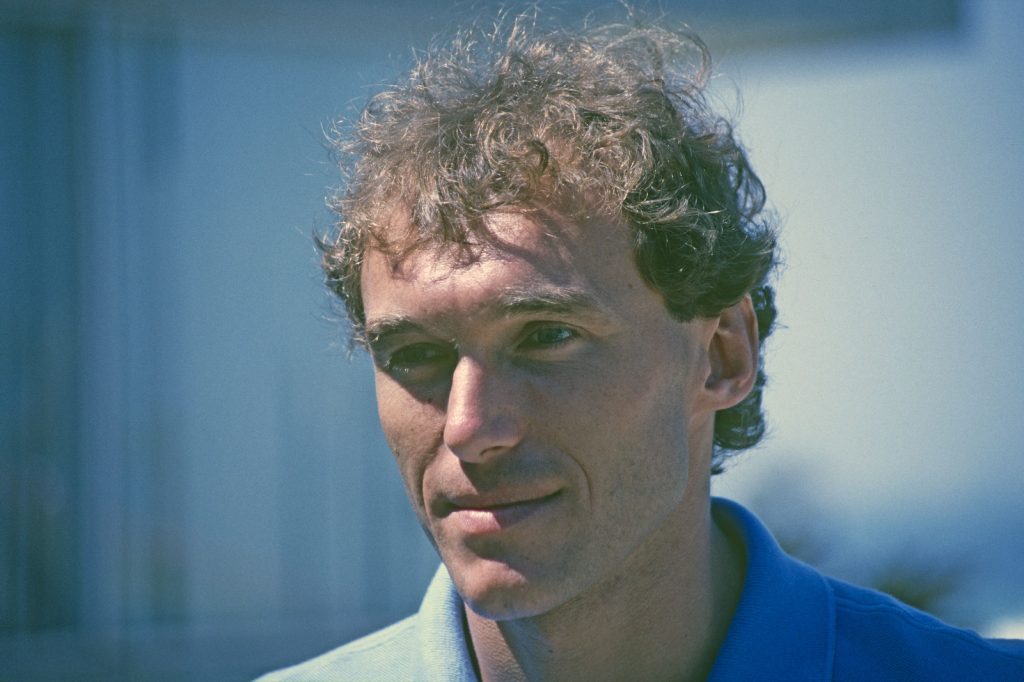 On December 23, just two days before Christmas, Philippe Streiff died at the age of 67. He had been confined to a wheelchair for the past thirty-two years following a testing accident in Brazil when driving an AGS Formula 1 car and yet led a very active life.
Philippe was always welcome at our Grand Prix Drivers Club meetings where he was amusing company and liked by everyone.
We often judge drivers by their career within Formula 1 but Philippe Streiff only came into motor racing at the age of 22, an age probably considered old today. 
In 1977 he signed up with the racing school at Nogaro circuit and won the Volant Motul prize. This eased his path into Formula Renault and, he won his first race in the 1978 series which was a backup event to the French Grand Prix at Paul Ricard. He finished 5th in the Championship.
A move to Formula three with his own Martini powered by a Renault engine. However, the following season he switched to Toyota power and rocked the boat by occasionally beating the factory Martini's. For 1981 he was drafted into the factory team under the Motul programme and won the French Formula 3 Championship.
That year also saw his debut at Le Mans when Jean Rondeau chose him to partner Jo Schlesser in a 379C finishing second to the Ickx/Bell winning Porsche 936C81 and ahead of his Rondeau teammates.
For 1982 the garagiste from Gonfaron, Henri Julien, put Philippe into one of his AGS Formula 2 cars and he raced with the team for three seasons.
He was given his first Formula 1 drive with Renault in 1985 who ran him alongside Patrick Tambay and Derek Warwick but he had to wait until the middle of 1986 before Guy Ligier stepped in. He ran for the final Formula 1 races that year finishing with a lucky third place at Adelaide after colliding with his teammate Rene Arnoux and damaging a wheel and front suspension.
He managed to get the car to the finish line for his best grand prix finish.
Philippe later spent two seasons with Tyrrell before returning to the little AGS team when  Henri Julien built his own grand prix car and he completed the 1988 season with some good performances on a minuscule team budget. 
A new car was designed for 1989 and was taken to Brazil for testing. His accident was catastrophic and he was flown back to France but what was touching was the reaction of his fellow grand prix drivers who clubbed together and helped pay for his nursing care.
His basic recovery took more than two years but since then he set up an annual karting event in Paris and might even have returned to Formula 1 as a part owner of Ligier in a move between him and Hughes de Chaunac.
Philippe Streiff, then, was yet again another great French talent of the 1980s and what is more another example of the true grit and determination to rebuild a meaningful life out of great tragedy. The Grand Prix Drivers Club and its members send their condolences to his wife and family.