Amongst the many visitors to Duns for the official opening of the Jim Clark Museum in Duns were Emmanuel Delsaux and his son Ulysse who had driven over from France specifically for the opening as Jim Clark is one of his son's heroes.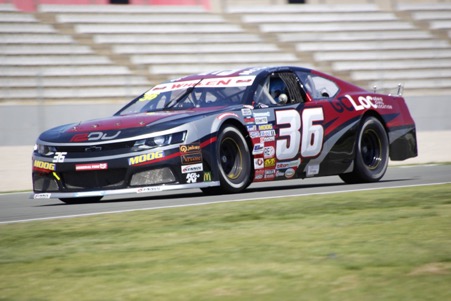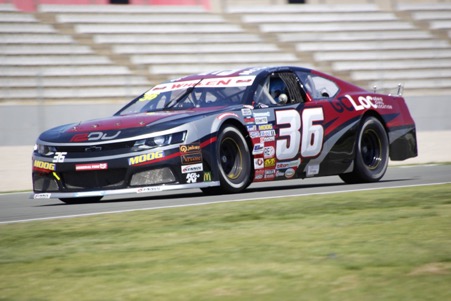 Ulysse, who has just turned 22, is racing in the NASCAR European Championship and is the current champion in the Elite 2 class driving a Chevrolet.
However, what made the conversation interesting was the fact that Ulysse suffers from Aspergers Syndrome, a form of autism and it reminded me of Jackie Stewart and his early days.
Back in the 1950s, Jackie was struggling at school but then found out that he had a flair for shooting, in particular, clay pigeon shooting. " It was the first thing I was good at and gave me a lot of confidence". It was only many years and a World Championship or two later, that he was diagnosed with Dyslexia and he has gone on to contribute both financially and with his time to help with our better understanding of children underperforming at school.
In conversation, Emmanuel Deslsaux explained that he discovered his son Ulysse suffered from Aspergers Syndrome, a form of autism that causes symptoms such as difficulty in making friendships and avoiding eye contact quite early on. This obviously affected his son when he was young and at school as he rarely smiled.
At the age of five, he was taken out, sitting on the lap of a kart driver, for a run around the circuit and he actually smiled.
At the age of nine, he was able to explain that the short run in a kart "dazzled me" and announced that he wanted to become a racing driver. He began kart racing and was helped by Franck Violas who ran RDV Competition who run cars in the NASCAR European championship.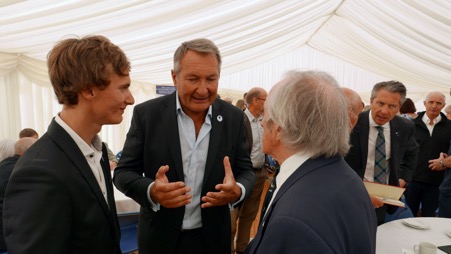 Violas gave Ulysse the chance to race one of his Chryslers and not only did it open up his formerly closed world to making new friendships and ambitions but he proved to have talent as a racing driver.
Currently, he is Champion in the Elite 2 class of NASCAR in Europe but is hoping to develop his racing further. At the same time, he has become an inspiration and ambassador in changing attitudes to Aspergers.
At the Jim Clark Museum, he was introduced to Jackie Stewart and he and his father were encouraged in their aim to dispel some of the attitudes that prevail regarding Aspergers just as Jackie Stewart has helped everyone understand a lot more about Dyslexia.
Motor racing may not be the answer to all sufferers from Aspergers Syndrome but underlines the fact that such a depressing form of autism can be overcome with encouragement and sport.