My links with Jim Clark go back a long way, sixty-four years to be exact when on a cold March morning in 1955 at a bleak airfield near the tiny village of Drem outside Edinburgh, I met him for the first time.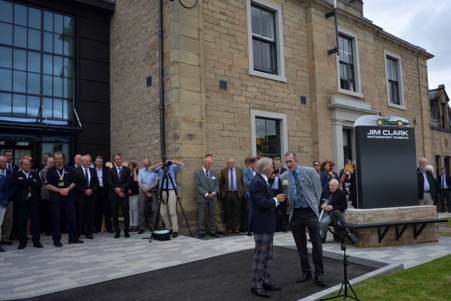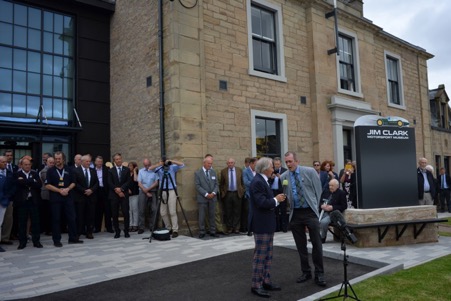 The Edinburgh University Motor Club were able to use the old runway to run a sprint meeting as the whole site was now in private ownership. It had snowed overnight and so there was snow lying on the ground where the various gymkhana-style tests were laid out.
The club had a good entry of cars with everything from Specials to pre-war Austin Sevens but amongst them all were two young Scots farmers, 24-year-old bespectacled Ian Scott Watson with his self-built Buckler Special and 19-year-old Jim Clark with his Sunbeam Mark III.
As it was the first speed event of the year everyone went slightly mad and cars were sliding all over the place. One of the most spectacular drivers was a young man from the Island of Jersey. His parents had not long given him a new Jaguar XK120 as a 21st birthday present and he was later to become a regular driver at Le Mans driving Aston Martin and Ferrari; Michael Salmon. Clark was remarkably controlled and I think won his class and it started a friendship that lasted all his life.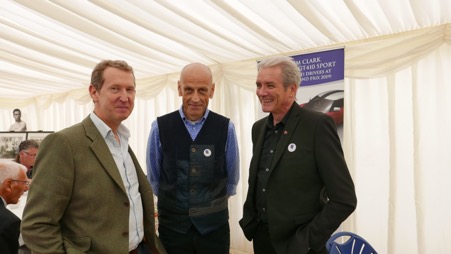 Move forward to 1968, Clark had now won two World Formula 1 Championships and the Indianapolis 500 and I had helped him write his autobiography. He then came up with the idea of a second book that he wanted to call "The First Ten Years are the Hardest" but, as usual, he had hummed and hawed about it for at least three months and we would have to wait a little longer as he was about to try and qualify for Indianapolis in a Lotus Turbine; but meanwhile he had a Formula 2 race to run at Hockenheim.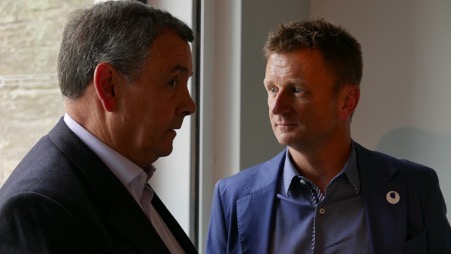 I was reminded of all this just a couple of weeks ago when I was invited to attend the official opening of the Jim Clark Museum in Duns, the town close to the village of Chirnside where he was buried and near his farm, Edington Mains.
It was a truly happy and friendly affair and not only did the town turn out for the event but there were visitors from all over. The furthest travelled were Ed Swart and his wife Sally who flew in from Los Angeles. Ed is best known in European racing as the former European Touring Car Champion with Fiat Abarth and in America as a leading light in historic racing through VARA. His wife Sally, however, was the long-time girlfriend of Jim Clark.
Then there was Sir Jackie Stewart – though back in Scotland most people dropped the "Sir" – and it was just the return of "Wee Jackie".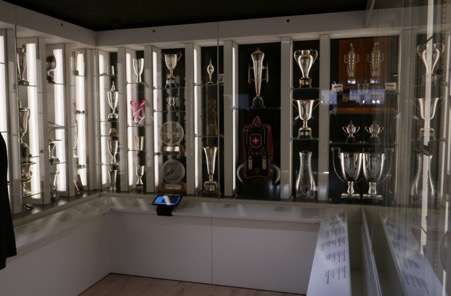 Many of the Scottish and North of England club racing drivers of the late 1950s were there who had raced alongside and against Jim Clark in his early days as well as drivers like three-time Le Mans winner Allan McNish who was inspired by Clark and flew in with Jackie Stewart from Geneva.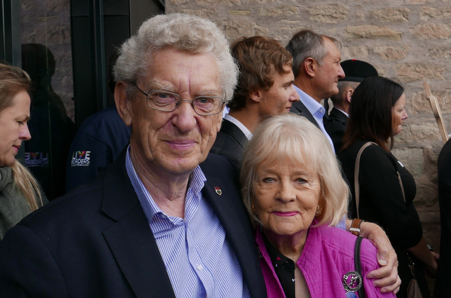 The Museum itself is impressive not just in the presentation of the cups, memorabilia and other items but in the modest and extended house that is typical of the quiet dignity of that farming area of the South of Scotland.
For Jackie Stewart and Clark biographer David Tremaine, with International grand prix photographer Peter Nygaard, it was a brief visit as all three had to dash off after the ceremony to get over to Belgium for the Grand Prix.
It was a local architect who achieved a lot from a small space and a local designer who laid everything out and though modest by International motor museum standards it has a dignity that even Jim himself would have appreciated even if he probably would have baulked at the idea of having such a place dedicated to him.
It was a happy and fitting occasion to remember Jim Clark and inside the doors there remain many memories of his racing career