The death of Robin Herd two days ago (June 6) was a sad moment for all those who worked with him, or, like many of our members, have driven cars designed and conceived by him. He was not only a charming man but someone who truly thought outside the box and gave up one seemingly lucrative career as an engineer working at the Royal Aircraft establishment on Concorde to move into the virtual unknown by joining Bruce McLaren to help design the first McLaren Grand Prix car with Gordon Coppuck.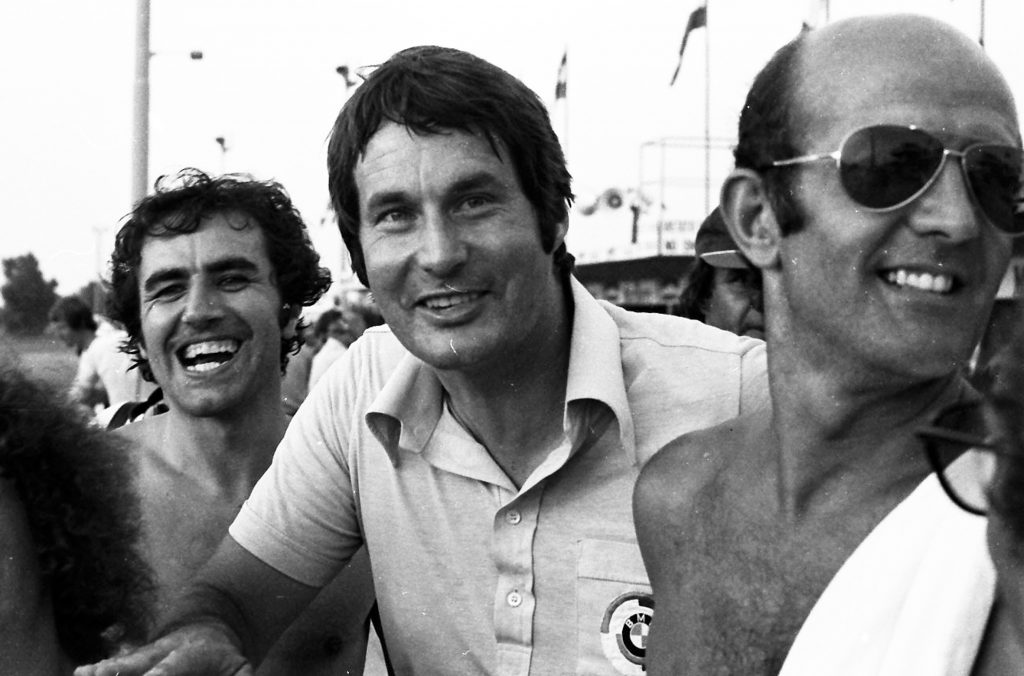 However his talent was brought truly into the limelight with his design of the M6A McLaren Can-Am car which was then topped by the M8 that demolished the opposition.
When he joined forces with Max Mosley and Alan Rees on the March Formula 1 project, everyone was surprised when the newly crowned World Champion and his mentor Ken Tyrrell, decided to go with Robin and the project and ran the March 701 in 1970. Victory did not take long, they won second time out in the Spanish Grand Prix and repeated it in the French Grand Prix.
March Engineering that was then formed by Robin and Max Mosley branched out into IMSA and GTP and then Indycar racing and were successful in every field..
As a person Robin Herd was modest, perceptive, amusing and great company at races where he enthusiasm would bubble over. The photograph taken by the writer at one of the European Formula 2 Championship races at Misano shows his delight, alongside Brian Henton and Brian Hart, at the pace of the March F2 cars which at times were dominant in Formula 2. This was Robin in his element enjoying himself.
He eventually left the motor racing scene as quietly and undemonstratively as he arrived in it and those of us who had the privilege of meeting him as well our many members who raced cars designed by him will have been saddened by the loss of such a talented man.
The Grand Prix Drivers Club send their condolences to his family.
GG