On Easter Sunday of 2020, exactly 58 years after the accident in Goodwood that ended his professional career and very nearly his own life, Stirling Moss peacefully died in his bed with his beloved Susie by his side.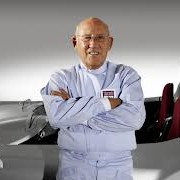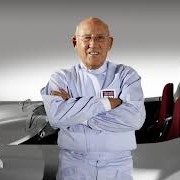 It is not easy to find words to describe the magnitude of his greatness of this great sportsman.
The 212 wins in 529 races which tally a remarkable 40% score, the 16 Grand Prix wins, the four runners-up and three third places in the Formula One World Championship, the unbeatable 157Km/h average speed at the Mille Miglia in 1955, or the fact that he handed over the 1958 World Championship, in a supreme act of sportsmanship, to Mike Hawthorn by asking not to disqualify him when he was found to have driven in the opposite direction to re-join the track after a spin, all these stats, are not enough to describe Stirling's greatness. What made him even more special is the huge respect that his fellow competitors, to name one Juan Manuel Fangio, and the whole motorsport community had for him.
Stirling has been a very active member of the Grand Prix Drivers Club and a great companion in many of our meetings throughout its history.
I have enjoyed his company during the many Goodwood meetings where he was a regular racer until not long ago with his peculiar hard hat-looking helmet that he could use thanks to a very special dispensation.
He was also a very humble person, often when talking about his friend and rival Fangio he used to say "Fangio was the greatest, he was definitely better than me in F1, but I can say that with sportscars I could often give him a run for his money…" or about Nuvolari "Our career briefly came across each other, I admired him so much that when I had the privilege to meet him for the first time I could hardly speak for the emotion".
In June 2011, during the official practice of the Le Mans Historic, the support race of the 24 hours, when we stopped in park-fermé he stepped out of his car and said "That's it! I will stop racing. For the first time in my life, I have been afraid of racing and it is time for me to stop…". To me, that was very sad news and I though we will no longer have the privilege to drive in a race with the great Stirling Moss.
He will be forever remembered for his skill, his bravery, his passion, his sportsmanship, and his strength.
My thoughts and prayers, together with all members of the Club go to him and to his lovely and devoted Susie, their son Elliot and to Allison, Sir Stirling's daughter by his earlier marriage to Elaine, on their loss.