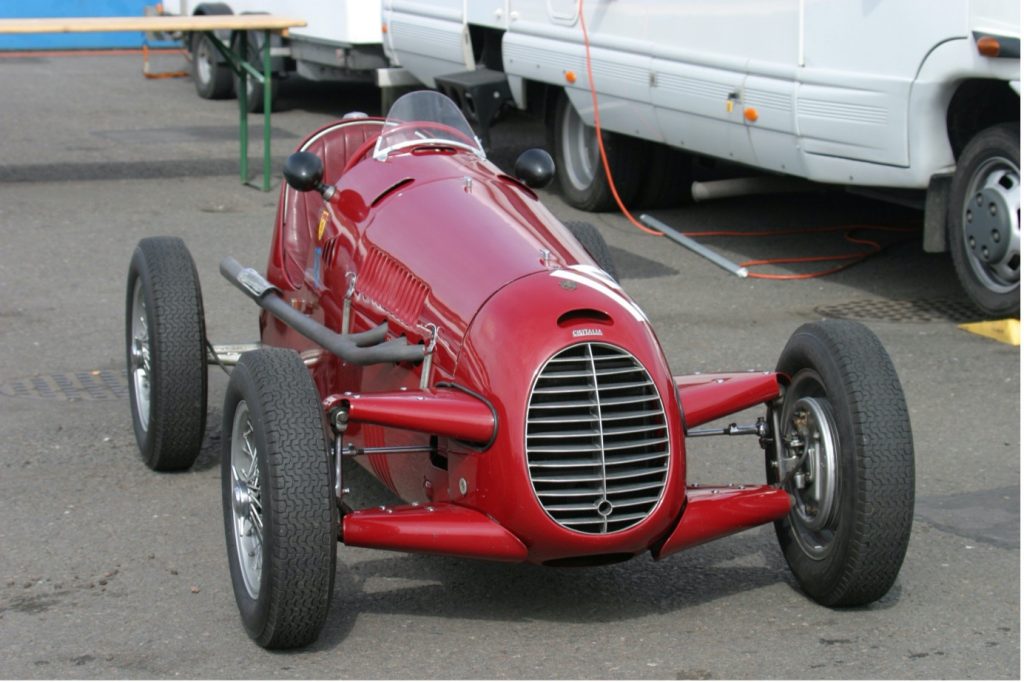 From time to time, over the years of attending historic events, I have come across examples of one of the simplest but fascinating single-seater racing cars ever produced, the Cisitalia D46.
What is less well known is that it was designed by one of Italy's greatest engineers, Dante Giacosa of Fiat.
Giacosa explained that he had been contacted by industrialist and racing driver Piero Dusio, whose main company was "Compagnia Industriale Sportiva Italia" ( Cisitalia).
The meeting was towards the end of 1945 and Dusio's idea was to have designed and built a small, inexpensive, racing car that could be sold in numbers to kick-start Italian racing.
At the time Giacosa was involved in the aircraft design department at Fiat but was obviously familiar with the car division and it was decided the car should incorporate as many parts from the pre-war Fiat 500, that Giacosa had designed so that potential owners had access to cheap spare parts.
The suspension, and other parts of the Cisitalia -called the D46 after the first year of its manufacture- mated to the basis of the Fiat 1100cc engine and by using dry sump lubrication and a lot of extra work he was able to increase the horse-power to around 60 bhp.
When it came to the gearbox Giacosa developed one from scratch and the transmission was mounted as low as possible.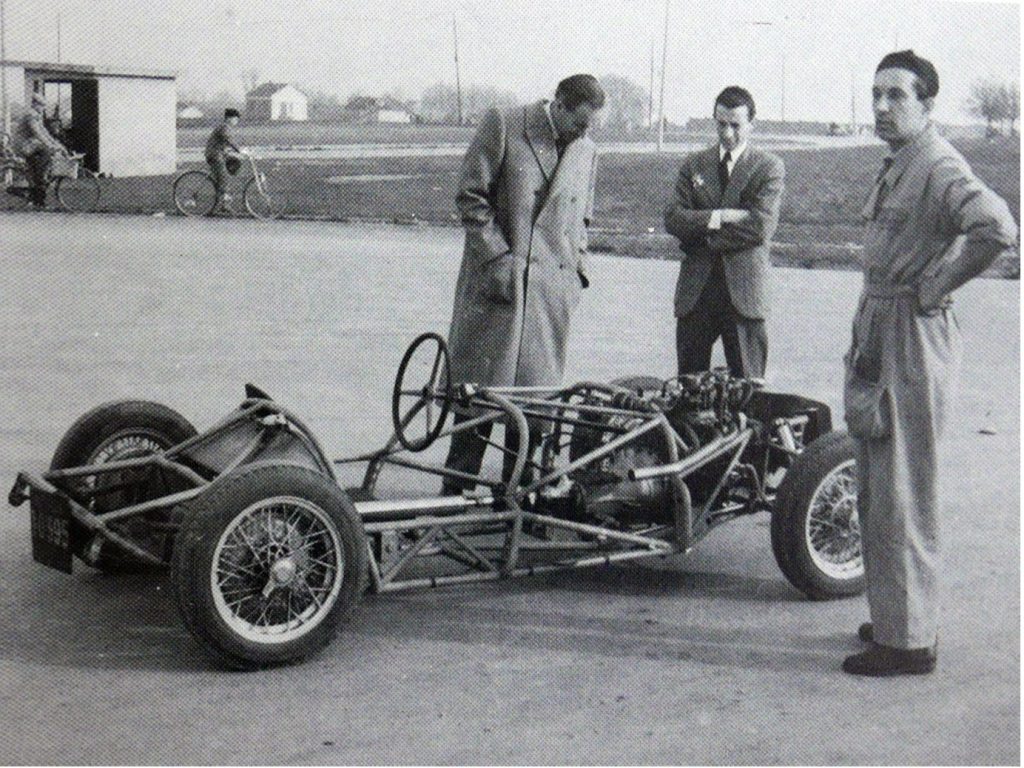 As Giacosa once remarked " When I came to draw the chassis it was in my mind to build it of tubing. That'll appeal to Dusio, I thought, since he builds Beltrame bicycles in his workshop."
His chassis design was a brilliant piece of work for that time and the project duly went ahead. At the same time Dusio and Giacosa had in mind a sports car version using the modified Fiat 1100cc engine.
By August 1946 seven D46's had been built and a race, the Coppa Brezzi, was planned for the circuit in Valentino Park in Turin on September 2 1946 which was in fact the first race on a closed circuit in Italy after WW II.
The seven Cisitalias that ran in the race were given to established racing drivers Piero Taruffi, Raymond Sommer, Tazio Nuvolari, Franco Cortese, Louis Chiron, Clemente Biondetti and Piero Dusio himself : most of who were to be come early members of the Grand Prix Drivers Club.
Despite the fact the entry list included a 6CM Maserati the Cisitalia's ran rampant with Dusio winning followed by Franco Cortese and Louis Chiron.
Sommer was fifth and Nuvolari had a lot of problems including his steering wheel coming off in his hands but was classified 13th. Biondetti and Taruffi both retired.
Dusio's next project was a grand prix car in co-operation with Porsche but that story can wait for another day because by 1949 Dusio's empire had collapsed but the little D46 racers, of which close on 50 were built, continue to make appearances at events or are shown in Collections.