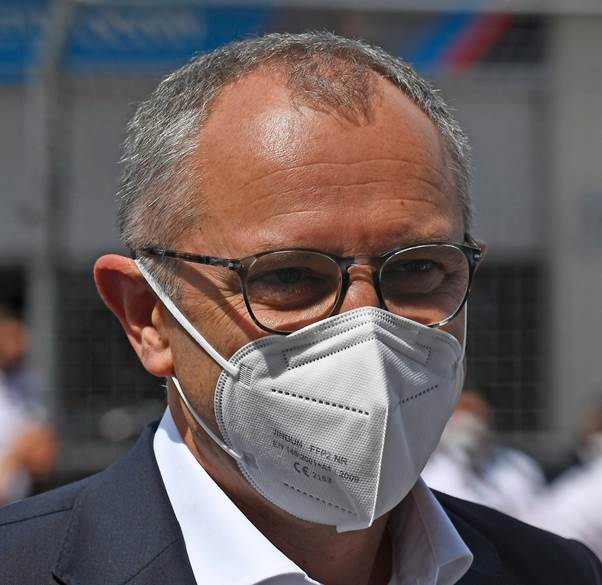 During 2021 there was naturally very little activity within the Grand Prix Drivers Club to write about save that we recently appointed Stefano Domenicali as our latest Membre d'Honneur.
There is probably nobody better to join our club than Stefano who, apart from his remarkable success within motorsport all his life, has an engaging personality and a positive view of the future of Formula 1.
Stefano was born on May 11 1965 with the sound of motor racing and Formula 1 in his ears as his home town is Imola, the home of the Autodromo Enzo e Dino Ferrari where the Club held its last major social event in 2019.
From the start, he was a racing enthusiast complete with the posters on his bedroom walls but initially, it was motorcycle racers that took his fancy with Jarno Saarinen and Barry Sheene amongst his favourites but these were soon overtaken by Ferrari posters and Ferrari's drivers. As a teenager, he helped out with odd jobs at the circuit and he was to attend the University of Bologna and graduated in business administration.
This led to him joining Ferrari in Maranello as part of the finance department but clearly, his motorsport enthusiasm led to Ferrari making him race director at the Mugello circuit which they owned. At the age of 30, he was appointed Team Manager of Scuderia Ferrari and his infectious style of management saw him promoted further until the end of 2007 when it was announced he would take over from Jean Todt as Director of the Ferrari Formula 1 team.
In 2014 he resigned as Ferrari team principal to be hired by Audi six months later. His links with motorsport had continued and became head of the FIA's single-seater commission. He was lured back into the Italian motor industry in 2016 when he was appointed CEO of Lamborghini where he stayed until the end of 2020.
By that time Bernie Ecclestone had stepped own and Formula 1 was being run by Chase Carey. Cary brought a new management style to Formula 1 and it was no surprise when Carey moved on within the company he should nominate Stefano back into the Formula 1 fold as CEO of the Formula 1 Group.
After just one year on the job we find Stefano, almost always smiling, not only an erudite communicator of Formula 1 policy but a man familiar with all the other leading technical and management people surrounding Formula 1 today.
The Grand Prix Drivers Club welcome such a distinguished new member.